Tree Removal in Algona – Downed, Dead or Dangerous Trees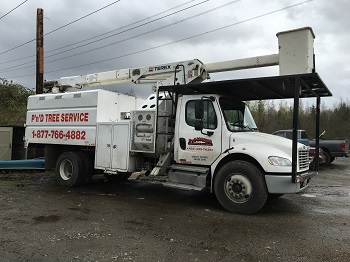 Once a tree is dead or has fallen, it is always best to hire a professional tree removal company in Algona, WA to quickly and safely remove any fallen or dangerous trees. Hiring us as your tree removal company is a smart choice.
P'n'D Logging and Tree Service is a family owned and operated company providing professional tree removal service in the Algona area. Whether you need a tree removal service for your home or business, we are the right people for the job. We always quickly respond to all phone calls, and no one keeps our clients safer than our trained and skilled team.
Our features:
Licensed, bonded and insured company for your protection
Low impact crane-assisted removal of trees
We always provide FREE written estimates
Tree Removal Service for Home & Business Property in Algona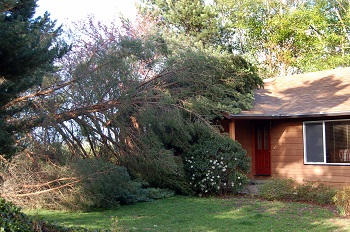 Do you have a lot of trees in and around your property? When you have a tree emergency, you want the best emergency tree removal company for the job. When a tree suddenly falls, sometimes it falls on the most unfortunate places such as:
Homes
Vehicles
Utility lines
Costly assets
 Keep your property safe from dangerous trees and get in touch with us as soon as you notice signs of trouble. We have provided tree removal service to many homeowners and business owners with trees that suddenly fell.
We arrive quickly to restore safety in your residential or commercial property. Safety is our number one concern and we take prompt actions to make sure no additional damage occurs. So, if you need an emergency tree removal service in Algona or its nearby areas, call us.
Why Do Algona Residents Choose Our Tree Removal Company?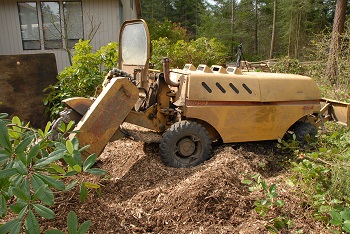 Attempting to remove dead or dying trees on your own can be physically tiring, time-consuming and not to mention, dangerous. Do not take any risks; instead take benefit of our service.
Our tree removal company has the right equipment and resources needed to rid your home or property of problem-causing trees. Whether you need one tree removed or a whole yard full of trees, we are the right tree removal company for your Algona home or property.
Below are a few other reasons to hire us:
Reasonable rates
Quality workmanship
Great results
24/7 emergency response
To schedule our professional tree removal service in Algona or its nearby areas, please call the team at P'n'D Logging and Tree Service at (425) 569-0900 today.