Tree Logging in Thorp – Free Estimates on All Jobs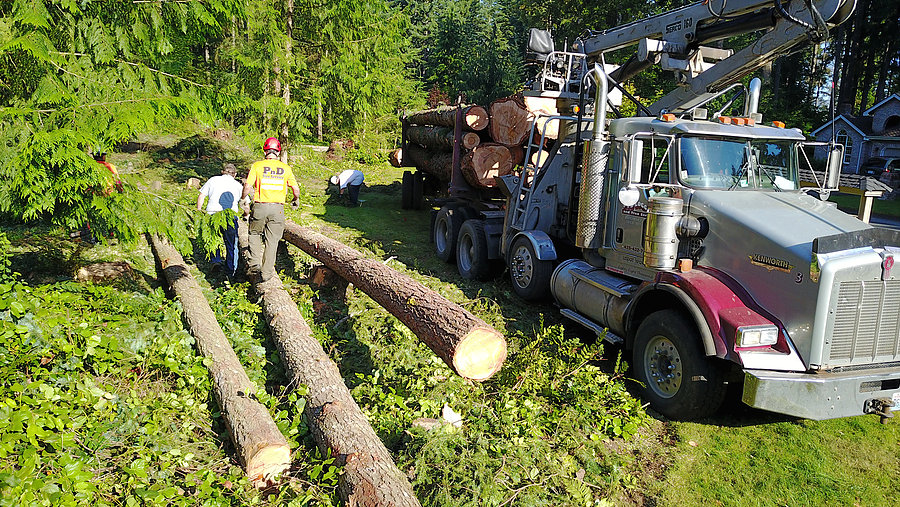 We serve Thorp and the Pacific Northwest area with residential and commercial tree logging, tree clearing, and land clearing services.
Whether you require a tree logging company to harvest yard trees or larger tracts of timberland, we have extensive experience since 1977 to safely perform these professional services in every type of environment and condition.
Tree logging is the second most dangerous job in the U.S. We recommend hiring professionals with training and the expertise to get the job done safely and efficiently.
These are a few reasons to hire us for residential or commercial tree logging:
Appropriate equipment and a low-impact crane for tree removal
Our safety record
Skilled professionals capable of responsibly performing the job
Proper insurance
Ability to avoid long-term damage to the environment
Precision planning to successfully complete the job
If you are searching for a tree logging company near me, call us today for a free written estimate.
Tree Clearing for Thorp – Residential & Commercial Property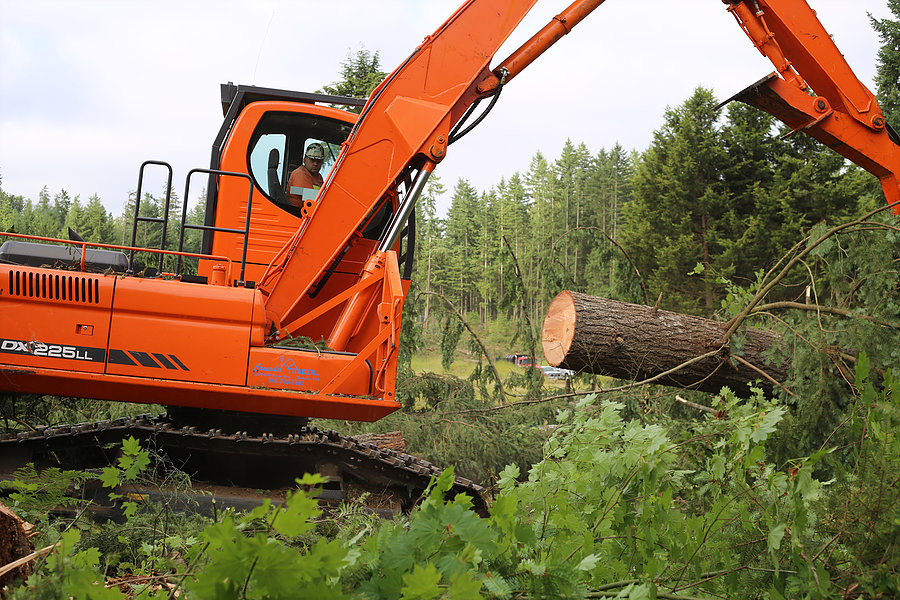 We are residential and commercial tree clearing experts serving the Thorp area by professionals with extensive experience.
Our tree clearing services include mass land clearing, environmental clearing, residential, commercial, and industrial development clearing, lot clearing, and roadway clearing. We have state-of-the-art equipment to remove dead, dying, dangerous, or unwanted trees in confined areas, on steep inclines, near utility lines, near homes or commercial structures, and in urban communities.
We specialize in the following services:
Crane tree removals
Tree clearing
Mass land & lot clearing
Tree climbing
Tree felling, trimming, & cutting
Logging
Site development
Firewood sales
Log sales
And more
As a family-owned and operated company since 1977, we take pride in every project, large or small. We have top-of-the-line equipment and highly trained operators to complete the job right the first time.
Call today to tell us about your tree clearing requirements. We always provide free written estimates!
Thorp Land Clearing – Renovations or New Construction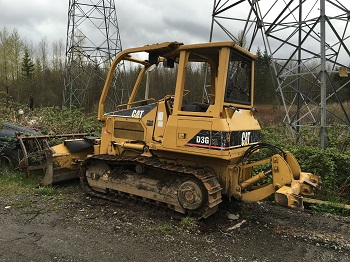 We are land clearing contractors specializing in site development for renovations or new construction.
We provide land clearing services in Thorp for private and residential land owners, commercial and industrial customers, building contractors, developers, and right-of-way management companies. At completion, our professional operators provide a dig-ready construction site that is clean, level, secure, and ready to begin renovations or new construction.
We have all of the specialty tools, cutting-edge forestry equipment, and heavy excavating equipment needed to provide turnkey land development and land clearing services near me, such as but not limited to:
Excavators
Heavy-duty dump trucks
Backhoe loaders
Skid steer loaders
Low-impact crane tree removal equipment
Stump grinders
Bulldozers
Tillers
Wheel loaders
Trenchers
We are licensed, bonded, and insured and take great pride in our safety record, safe working environment, competitive rates, and follow-through on every commitment.
Call P and D Logging and Tree Service to request a free written estimate. One call does it all! 425-569-0900