Tree Logging in Sammamish – Free Estimates on All Job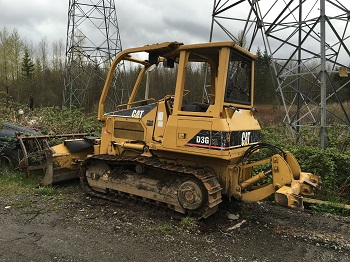 Are you looking for a reliable company to assist you with tree logging and land clearing for your property? We have been providing tree logging and land clearing specialized services in Sammamish since 1977. Our highly trained team uses quality machinery for all tree logging and removal jobs.
Are you wondering what our tree logging services cost? At P and D, we offer free detailed estimates for all tree logging and land clearing services in Sammamish, including:
Site excavation
Stump cutting and grinding
Shrub and bush felling
Soil grading and ground leveling
Access road clearing
If you would like more information about our land and tree clearing services or would like to arrange a consultation with us, please get in touch with us at (425) 569-0900.
Tree Clearing for Sammamish Residential & Commercial Property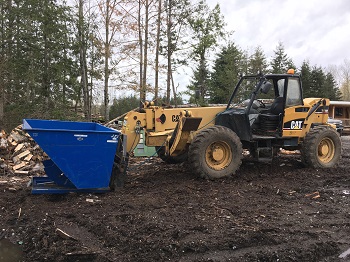 Residential and commercial property owners often call us wondering how to identify that land and tree clearing services are necessary? Our advice is to put the safety of residents and workers on the property first. We advise outsourcing professional tree clearing services as a preventative measure, particularly for overgrown or hazardous trees.
These are a few signs that you could require land and tree clearing services for your property in Sammamish:
Trees restricted by retaining walls
Excessive soil erosion
Vegetation interfering with electrical or power lines
Trees at risk of falling due to strong winds and storms
When you choose us as your land clearing contractors, you don't need to worry about the after-effects of our work. We are a full-service tree clearing company offering safe and efficient techniques that leave your commercial or residential property unharmed.
Sammamish Land Clearing – Renovations or New Construction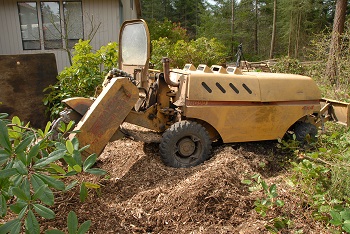 Before you begin a new construction project on your land, we advise contacting land clearing professionals for a thorough evaluation. Regardless of the size of your project, we can advise you on what land clearing tasks need to be executed before building commences. Using land clearing contractors before you begin building will save you time and money by ensuring your property is in the best condition for foundation work.
Property owners in Sammamish trust us for land clearing services because we:
Adhere to strict safety protocols
Clean the landscape after completing work
Reliable and efficient workers
Use advanced equipment and techniques
Are affordable
For landscape contractors offering grading, excavation, logging & clearing at competitive prices, call us at (425) 569-0900.