Do You Need A Certified Tree Arborist to Remove a Tree in Tukwila?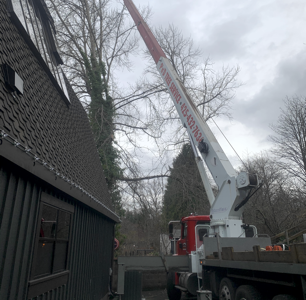 It's a question that many in Tukwila and other places have asked whenever they are presented with a situation that requires either tree removal or trimming. First, let's define the difference between a certified arborist and an arborist. The only difference, except for normal differences in experience and knowledge, is that a certified arborist has been tested by an authority, where an arborist simply has the knowledge and experience required to advise and work with trees in your area.
Arborists that have been working in your area for several years and working with clients will likely have no problem and be of the same quality as a certified arborist for projects which entail:
Land clearing
Low impact crane tree removal
Tree removal
Tree cutting or felling
Emergency tree removal
Storm damage cleanup
Tree thinning, trimming or pruning
Our company has been doing work in the Tukwila area since 1977. We have the experience with native trees and the equipment to get your project done in a timely fashion with as little disruption to the surrounding area as possible.
Contact us either on our website quote form or by calling us directly at 425-432-7636.
Tree Doctors Use a Crane to Remove Trees in Tukwila!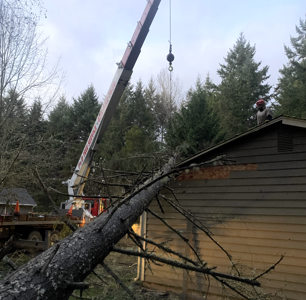 One of the things that you'll find our tree doctors will use to maximize safety and efficiency is a tree crane to remove trees. This equipment is not widely used due to the cost and training required, however, we have found it to enable us to handle jobs that others could not do.
Our tree doctors use our crane tree removal to benefit Tukwila homeowners and businesses with:
Crane tree removal can be used with our tree doctor's direction in these types of situations:
Surrounding area cannot be disturbed
Speed of job completion is important
The tree is in a hard to reach area
And more!
Take a look at our website and use the quote form to get set up for a written free estimate from one of our arborists.
Why Choose Our Tree Specialists?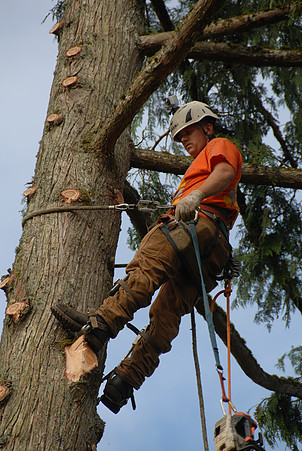 We've got lots of reviews on third-party sites that you can look at to see how our tree specialists have performed in the past for clients in the area. Sites like Google, Yelp, Angie's List, and more. Our website at the top has links and a list of them. We also publish them all on our website for you to quickly review. Our tree specialists are proud of the work they do and commit to:
Our tree specialists can help customers in the Tacoma area with:
Keeping our customers safe and happy
Practice industry safe habits at all times
Provide free written bids
Stay licensed, bonded and insured
Call us at 425-432-7636 to ask any questions of us or to set up a time to get a free written estimate in the Tukwila area from one of our experienced tree specialists.