Do You Need A Certified Tree Arborist to Remove a Tree in Sumner?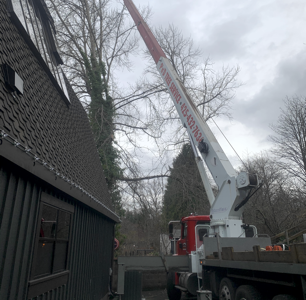 Trees add excellent value to a property, along with great beauty and health to the community. There can be circumstances, however, that warrant tree removal.
At P'n'D Logging and Tree Service, we suggest calling out our tree arborist to your Sumner, WA property to do this job. With capabilities equaling a certified tree arborist, we can ensure quick, efficient, and incident-free removal of the tree. You can trust our tree arborist to:
Make a correct appraisal to confirm the need for tree removal
Evaluate the potential hazards in removing the tree
Decide on the best method of taking out the tree
Perform the job properly and safely
Contact us when you need the services of a licensed tree arborist in Sumner for taking out a tree or more. Our company has been meeting all the requirements for a tree doctor in this area since 1977.  Hire our tree specialist for seamless tree removal service.
Tree Doctors Use a Crane to Remove Trees in Sumner!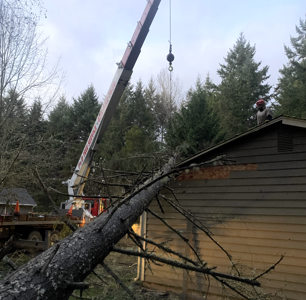 Our tree doctor is an expert at crane-assisted tree removal. With our extensive experience as a tree arborist, we can say that using a crane is the right option for taking out trees with minimal impact on the property and the environment.
We send in a skilled and experienced tree doctor to your Sumner property. Our tree arborist comes with the best crane for tree work. You can rely on our tree doctor to:
Remove trees with meticulous care
Not make undue haste
Operate the crane expertly to lift tree portions out of your yard
Leave your landscaping undamaged
Our tree doctor works as patiently and sincerely as if working in our own home.
Why Choose Our Tree Specialists?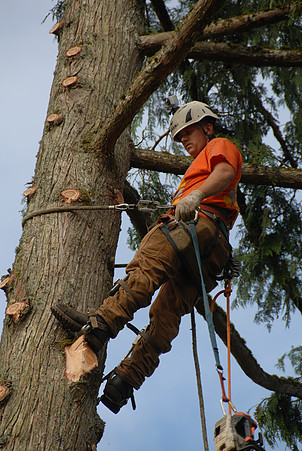 It always pays to make an effort to find the right tree specialist in the Sumner area to handle your tree removal job. This is just what the property owners who turned to us for a tree specialist have discovered!
We are a tree specialist reputed for delivering tree removal service that combines the finest in men, equipment, and professionalism. Our affordable tree doctor prices are an added advantage!
You can expect similar excellence in our other services as a tree specialist in the Sumner area. These include:              
Tree trimming
Stump grinding
Logging
Land clearing
When you need to hire a reliable tree surgeon or tree doctor in Sumner, look no further than P'n'D Logging and Tree Service. Contact our tree specialist at (425) 432-7636.