Do You Need A Certified Tree Arborist to Remove a Tree in Snoqualmie?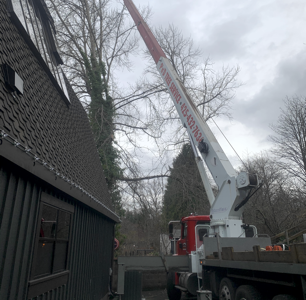 Certified or not – what's the difference? Well, it's the certification part. A certified tree arborist has been tested by an authority to have the knowledge required to be able to help someone with their trees or other vegetation. Someone who is not certified just hasn't done that. However, the experience is the main thing to look for in a tree arborist for your area.
Finding a company that has knowledgeable and experienced tree arborists can be hard. Look to sites like Google or Yelp for reviews from past clients. Look for problems that people have had with job follow through, pricing, or anything else that appears that customers have had problems with the company. Turn to Facebook and ask your friends in the community and surrounding areas who they have used in the past. A personal referral will go a long way, as reviews on Google and Yelp will also.
For those do-it-yourself types, you might consider possible issues with trying this approach unless you have the tools, knowledge, and experience to get the job done safely. Consider:
Risk to people
Property risk, home, utility poles, etc.
Age symptoms – rot, decay, or split trunk
Insect infestation or disease
Snoqualmie business, residential, or commercial property owners are encouraged to give us a call. A tree arborist will come out to your property to assess the situation and give you a written bid.
Tree Doctors Use a Crane to Remove Trees in Snoqualmie!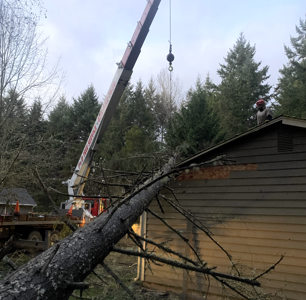 We have equipment that some companies or certain individuals may not have. Our tree doctors will use our tree cranes to get to hard to reach places and safely remove trees that pose danger to people or property.
Tree doctors from our company will be happy to provide an estimate after visiting your property. It might include the use of a crane, which you'll get the following benefits from:
Can be faster and more time effective
Reach trees in difficult or tight spaces
Little damage to landscaping or the surrounding area/li>
Contact our office at 425-432-7636 and schedule an initial appointment.
Why Choose Our Tree Specialists?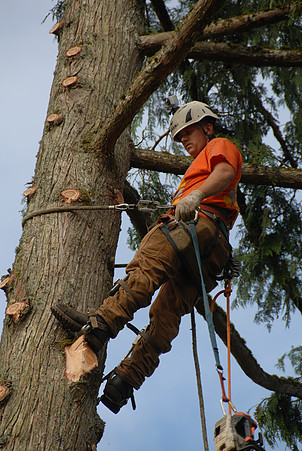 One of the best ways to determine which tree specialists to use (certified or not) is to look at reviews from their past clients. We've got lots of recent reviews and historical ones too that are a testament to the hard and honest work we do for clients. You don't have to just take our word for it, you can visit third-party sites to verify these reviews!
You'll find reviews from our previous customers about our tree specialists and the quality job that they did for them. These reviews are posted on sites like Google or Yelp and are also available on our website.
We are licensed, bonded, and insured and have been in business in the Snoqualmie area and beyond since 1977. We work with commercial, residential, and even municipal customers.
If you've been spending time searching on Google for "expert tree specialists near me" in Snoqualmie, then we are the place to call. We offer, among other things:
Professional tree trimming and pruning
Tree disease and infestation diagnoses & treatment/li>
Proactive tree health care services
Contact us at 425-432-7636 or submit a request online for a free appointment for a written estimate.