Do You Need A Certified Tree Arborist to Remove a Tree in Seattle?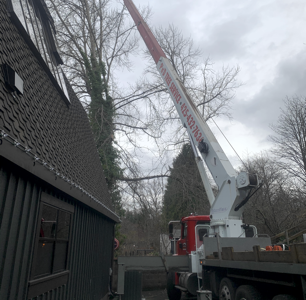 What is an arborist you ask? An arborist is a person that has the experience and deep knowledge about trees. A certified arborist is someone that has simply been tested by a testing authority as an arborist. Now, do you need a certified arborist to give you advice on how to handle trees, including when (and if) to cut them down? The answer is no, an arborist will do in most cases just fine in the Seattle area.
Since 1977 our tree arborists have helped Seattle area and beyond residents, civic and commercial customers with their trees. Familiar with trees in the PNW their advice and actions are rock solid. Some of the many services they have provided customers over the years include:
Land clearing
Low effect crane tree removal
Tree removal
Storm destruction emergency tree removal
Tree thinning, pruning or trimming
Tree trimming or felling
Just as a certified tree arborist we have been advising customers in the Seattle area for years. We've got the knowledge, experience, and equipment to get the job completed safely, on time and on budget. Contact us on our website today for a free quote.
Tree Doctors Use a Crane to Remove Trees in Seattle!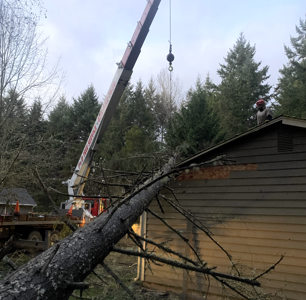 Our experienced Seattle tree doctors will many times use one of our tree cranes to help safely remove a crane. Whether in a difficult or tight spot or on top of a house or building the team will use the crane to lift the tree to a more desirable location. They then will cut it up, clean up and haul it off if you want. Trees damaged by a windstorm can be a perfect candidate for our tree doctors to use a tree crane to remove the tree from your Seattle property.
Our Seattle area tree doctors are known for:
Faster job completion
Ability to access all areas
Much less disturbance to the area
Usually have cost savings
Call one of our tree doctors today or simply submit the form on our website and we'll get in contact with you and prepare a free quote.
Why Choose Our Tree Specialists?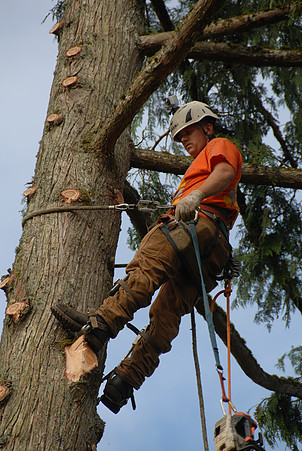 We have lots of online third-party reviews of our tree specialists work in the Seattle area. You can find them on Google, Yelp or even on our website. Take the word of past clients on our quality work.
We've been at this since 1977 helping Seattle area customers and beyond as their tree specialists. No matter if it was emergency tree removal or the use of our crane, or firewood or even stump grinding, we have been through it all!
Contact us on our website through our contact us form or call us directly at 425-432-7636.