Do You Need A Certified Tree Arborist to Remove a Tree in SeaTac?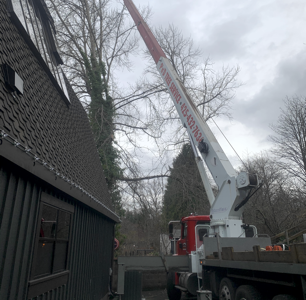 As a tree arborist serving SeaTac, we can determine when it is time to cut down a tree on your property!
While we are dedicated to improving the health and safety of a tree, and maintaining its natural beauty, as a professional tree arborist we also provide tree removal services when further treatment is no longer a viable option.
For reasons of safety, it is vital that property owners seek the services of a professional tree arborist to remove a tree when it is:
Badly diseased, dying or dead
Creating a safety hazard to structures & utility lines
A potential obstruction following wind or storm damage
A hazard to your home, surrounding structures or people
Decayed or showing signs of severely damaged root systems
As professional tree arborists and tree specialists, we are fully equipped to manage the hazards associated with tree removals in general, as well as those in tight spaces. Call us for expert care by tree arborists, as well as property damage protection from hazardous trees.
Tree Doctors Use a Crane to Remove Trees in SeaTac!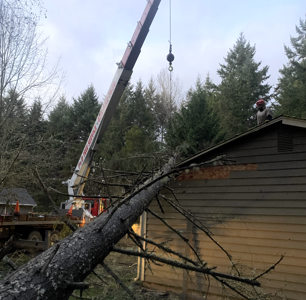 Our residential, commercial and municipal customers have the benefit of professional tree doctors experienced in using a crane to remove trees in SeaTac.
We are one of only a limited number of commercial businesses using a low-impact crane for tree removal services recommended and carried out by highly qualified tree doctors.
If you are seeking the "best tree doctor near me" to raise trees out of tight spaces in your front or backyard, we can ensure safe extraction in addition to providing the following benefits:
Virtually unharmed landscaping
Significantly quicker completion than traditional methods
Lower cost than other methods
Call to request tree doctor prices for small tree removals as well as large jobs requiring professional experience and expertise in working with cranes. One call does it all!
Why Choose Our Tree Specialists?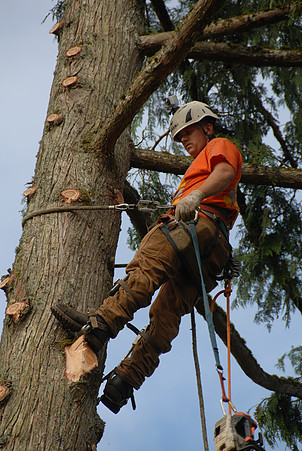 We are a family owned and operated company of tree specialists serving SeaTac customers since 1977 with a full range of tree care services, including the most complicated large tree removals from tight spaces!
As tree specialists serving SeaTac and the surrounding area, we are committed to maintaining the health of trees for residential, commercial and municipal customers, and protecting their investment with services such as:
Professional tree trimming
Tree pruning
Safe and efficient tree removal services
Stump grinding
Emergency tree removals
Tree diagnoses & treatment recommendations
Crane tree removal
Choosing our highly trained tree specialists provides competitive rates, a professional crew ready to respond, assistance in working with your insurance company claims, and always free written estimates!
Call P and D Logging and Tree Service for dedicated "tree specialists near me" involving jobs of any size! 425-432-7636