Do You Need A Certified Tree Arborist to Remove a Tree in Seahurst?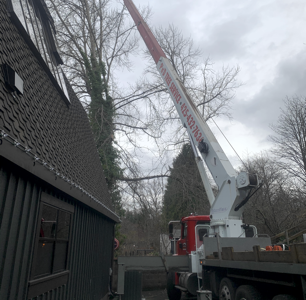 If you have a property that is in danger of a tree falling on it then it's time to give us a call. If you have been searching for a 'tree removal service near me' in Seahurst, then you have come to the right spot. Our tree arborists and teams can help you determine the best course of action to take. You might also have questions about the necessity of a certified tree arborist versus a non-certified tree arborist. First, it's important to know that a certified tree arborist has been tested and issued a certificate. That's different than being licensed, bonded, and insured (the way most tree companies are). Besides, many tree arborists who are not certified are suited just as well to help you with any tree problems, including helping to decide when it's best to remove them or simply trim them. It's always a good idea to look for reviews of the company on other sites like Google or Yelp. Ask around your community to get referrals to companies that have worked in the area before. Our tree arborists serving the Seahurst area can help with the following jobs as well:
Low Effect crane tree removal
Tree thinning, pruning, or trimming
Land clearing
Tree trimming or felling
Tree removal
Storm destruction emergency tree removal
Contact us today to get a free and in-person quote. No surprises and we'll help you decide the best course of action to take. 425-432-7636
Tree Doctors Use a Crane to Remove Trees in Seahurst!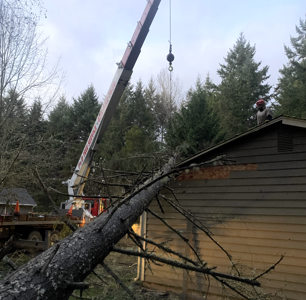 Our tree doctors often are in situations where a tree or trees have been damaged or even fallen in a windstorm recently and they now lay in a place that is hard to get to via traditional equipment and efforts. That's where our tree crane service can be handy. Our tree cranes can often get into tight spaces that are hard to reach otherwise. We'll be able to move the tree safely to a secure landing zone and then cut it up and haul it away or leave it for you to use as winter firewood. Seahurst landowners will benefit from crane tree removal services because of:
Faster job completion
Ability to access all areas
Much less disturbance to the area
Usually have cost savings
Use the quote form on our website and we will contact you to set up a time to do an in-person quotation. 425-432-7636
Why Choose Our Tree Specialists?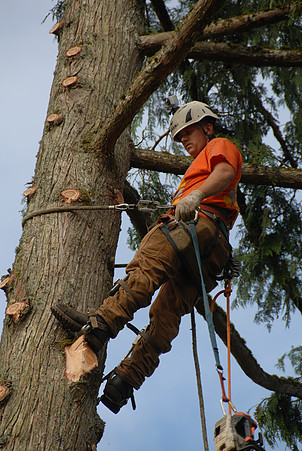 Our tree specialists company has been in business since 1977 and serving the Seahurst neighborhood and beyond since then. We have lots of reviews on Google and Yelp and we are eager to help new customers. Visit our website and complete the contact form and one of our tree specialists will give you a call to set a time to have a tree specialist visit you and give you a free written estimate.