Do You Need A Certified Tree Arborist to Remove a Tree in Sammamish?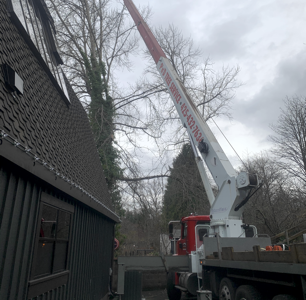 If you suspect structural problems or signs of distress in your tree, we highly recommend calling our tree arborist for a professional tree risk assessment and evaluation before taking steps to remove it.
It is possible for our tree arborist serving Sammamish to assess the symptoms and overall condition of the tree at an early stage and save it from removal. In instances where treatment is no longer a viable option, our tree arborist and a team of experts can safely remove the tree.
As a professional tree arborist, commonly referred to as a tree doctor, we can help you decide if tree removal is recommended based on evidence that your tree is:
Endangering nearby structures
Dead or dying
Severely diseased or insect-infested
Posing an unacceptable risk to you and the public
Call our office today to schedule a risk assessment by our tree arborist to determine if tree removal service is the best decision.
Tree Doctors Use a Crane to Remove Trees in Sammamish!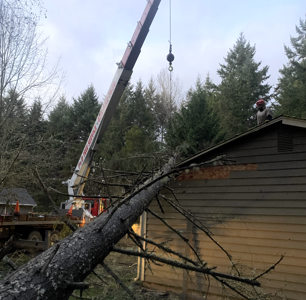 When you need large trees removed from your property, call our tree doctors for crane removal in Sammamish!
If you are looking for the "best tree doctor near me" to tackle your tree removal problem, call us! As a tree specialist, we provide low impact crane removal service for safe extraction of large or hazardous trees from even the tightest spaces.
These are a few added benefits of working with our tree doctor and a team of high-risk tree removal experts using a crane:
Safety for you, your property and surrounding structures
No damage or impact to landscapes
Increased labor efficiency over traditional methods
Lower cost than use of other methods
Call us today to request a free estimate of tree doctor prices, or to schedule crane tree removal service.
Why Choose Our Tree Specialists?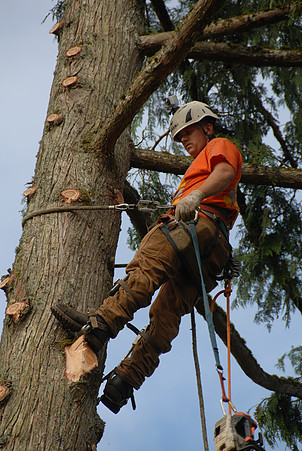 As tree specialists serving Sammamish, we are committed to tree health, and safe tree removal service when treatment of a dying or diseased tree is not a viable option.
With saving trees as the first commitment of our tree specialists serving Sammamish, they fully understand the importance of maintaining tree health and protecting your investment.
These are a few reasons to choose our tree specialists to help preserve the health of your trees:
Tree pruning & trimming experts
Safe extraction of trees that pose a hazard
Diagnosis & treatment recommendations for tree problems
Examining structural and disease issues
Use of latest equipment and tools
Highly skilled & knowledgeable
Licensed, bonded and insured
Call P and D Logging and Tree Service today, whether you require an assessment and evaluation of your trees by "tree specialists near me" to determine tree health, or to safely remove a diseased or dying tree on your property. 425-432-7636