Do You Need A Certified Tree Arborist to Remove a Tree in Renton?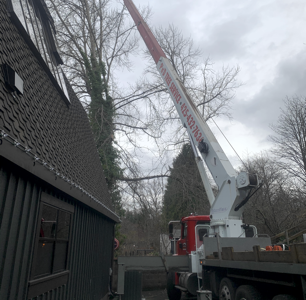 In general, it is recommended that you seek the services of a certified or professional tree arborist to oversee a tree removal.
As a tree arborist serving Renton, we assess and examine suspect or decayed trees to determine if tree removal is a necessity. We are fully equipped to provide proper care to protect your investment and add significant value to your property.
These are a few common reasons that our tree arborist would recommend tree removal services:
Poses a threat to people or property
Infected by pests or diseases
Dying or dead
Home or other structural encroachment
Our tree arborist is a trained and experienced professional, capable of accurately assessing and diagnosing tree problems. We highly recommend that tree work be done only by highly trained tree specialists that are equipped to maintain or improve the health and appearance of trees, as well as safe removal of hazardous trees.
Call for an assessment by our tree arborist to determine if treatment is sufficient to save an unhealthy tree on your property.
Tree Doctors Use a Crane to Remove Trees in Renton!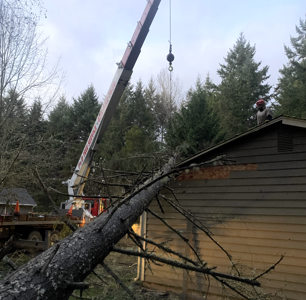 We have highly experienced tree doctors serving Renton, as well as a team of tree removal experts qualified to lift hazardous trees to a safe location using a crane.
If you are searching for the "best tree doctor near me", simply place a call to us. One call does it all! Our tree doctor can accurately assess and diagnose tree problems, and also recommend safe tree removal services when treatment is not a viable option.
These are a few reasons to call us for tree removal services using a crane:
Virtually no damage or impact to your landscape
Increased labor efficiency over traditional methods
Lower costs than other methods
Our tree doctor is knowledgeable about the advantages of using our crane for hazardous tree removal and is a strong proponent of its use. Call today for free no-obligation tree doctor prices!
Why Choose Our Tree Specialists?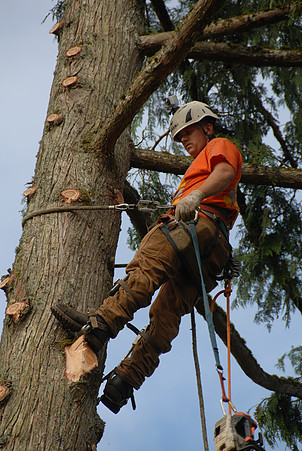 As tree specialists serving Renton, we are passionate about trees – saving and protecting them, as well as safe removal when treatment is no longer a viable option.
We are tree specialists with a full understanding of the requirements and needs of trees, and the important role of tree care for protecting your investment.
Our tree specialists serving Renton can be your trusted source for:
Tree trimming
Tree pruning
Tree removal
Emergency & high-risk tree removal services
Tree assessment, evaluation & treatment recommendations
Crane-assisted tree removal
When you call us for services, you can expect timely arrivals, fully insured workmanship, free no-obligation written estimates, and the highest level of professional expertise. Call P and D Logging and Tree Service today for the finest "tree specialists near me"! 425-432-7636