Do You Need A Certified Tree Arborist to Remove a Tree in Redondo?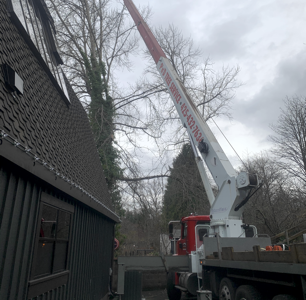 Have you been searching for a 'tree removal service near me' or wondering if you need a certified arborist to help with possible tree removal? If you have, read on. We have been serving the Redondo area since 1977.
The big difference between a certified arborist and an arborist is the fact that a certified arborist has been tested by an authority. However, in the tree business, experience serves as a great teacher and we have been in the business for years. Our teams have the experience and knowledge required to help you with any tree problems you have.
We have been working with Redondo property owners for many years. They appreciate the fact that we can help with situations like:
Emergency tree removal
Low impact cranes for tree removal
Storm destruction cleanup
Our tree arborists can help you determine if the tree should be removed or trimmed. Redondo residents or business owners can contact us for a free quote via our website.
Tree Doctors Use a Crane to Remove Trees in Redondo!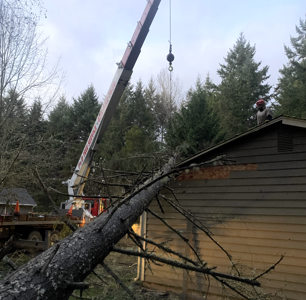 Our tree doctors have access to our tree cranes to assist with the safe and fast removal of trees when necessary. Tree cranes are great for areas that are hard to reach or that pose a safety risk to property or people.
You've never heard of using a crane to remove a tree? Well, our tree doctors have been using our cranes to get into tight spaces when necessary to safely remove your tree. Our tree doctors will use the crane to take a fallen tree (or one that needs to be removed) and move it to a safe spot where they can cut it up and remove it from your Redondo property.
Our tree cranes can get to tight spaces and safely move the tree to a landing spot where it can be cut up and hauled away. Redondo property owners, commercial, municipal, and commercial can count on us to get the job done safely and completely. Some of the benefits you'll realize using a tree crane are:
Less damage to the area than traditional methods
Work in all types of environments and conditions
Faster job completion
Ability to access difficult locations
Contact us at 425-432-7636 to ask about our estimates by our qualified tree doctors.
Why Choose Our Tree Specialists?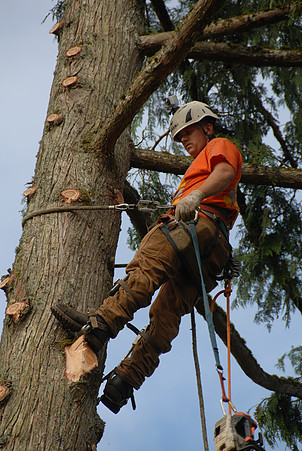 Our tree specialists have the experience and tools necessary to get the job done. We've been doing this in the Pacific Northwest and the Redondo area since 1977 and are familiar with the types of trees and diseases that are in the area. We can also provide:
A few more reasons Milton residents choose our tree specialists are:
Firewood sales
Stump grinding
Excavation and land clearing
Logging
Tree thinning and view clearing
Tree trimming or pruning
Our website hosts many of our 5-star positive reviews. You can check them out on other sites like Google and Yelp. See what our past customers have to say about us.
Check out our many 5-star reviews and even take a look at some of our photos or videos. Contact us today at 425-432-7636.