Do You Need A Certified Tree Arborist to Remove a Tree in Redmond?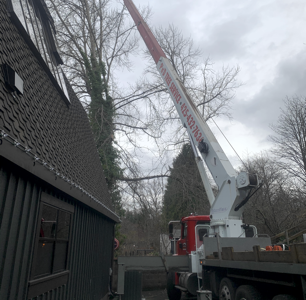 Are you searching for a  tree arborist in Redmond, WA, or its surrounding communities? Your search ends with P'n'D Logging and Tree Service. It is essential to hire an accredited tree specialist for any tree removal job. We are proud to be a tree arborist serving commercial, residential, and municipal clients.
As an experienced tree arborist, we have the training and expertise to understand your needs and provide safe, efficient tree removal services. We will:
Take the time to answer any questions
Provide FREE written estimates
Deliver on-time, on-budget services
To discuss your project requirements with a tree arborist, please do not hesitate to contact us.
Tree Doctors Use a Crane to Remove Trees in Redmond!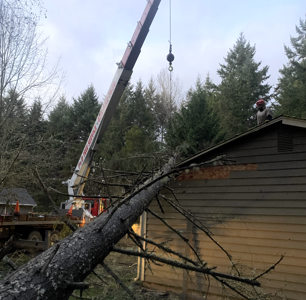 Tree removal is a dangerous job. Often, a tree arborist must remove trees growing in confined spaces near buildings and utility lines. If you do not hire expert tree doctors in Redmond who know what they are doing, you risk costly damage to your home or property. Are you wondering, "who is the best tree doctor near me?"
We are qualified tree doctors helping Redmond clients remove trees without any damage to their landscaping. Using a tree crane, we can remove trees with the least disruption to the surrounding area. When you hire us, you can feel good knowing you are working with tree doctors that have the skills and expertise to handle:
Virtually any tree removal need
All types of environments or situations
Jobs both large and small
Why Choose Our Tree Specialists?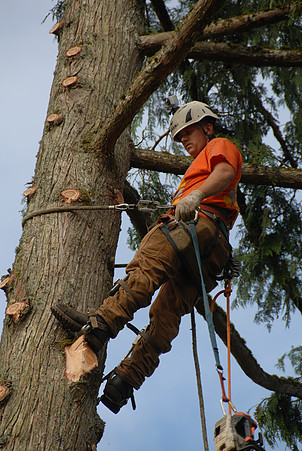 Removing trees can be complex. Every job is different. Make sure to hire experienced tree doctors in Redmond when removing trees. We know that there are plenty of choices for tree specialists in the Redmond area. That is why we will strive for an opportunity to earn your business.
You can rely on us to do the job right the first time. We are a premier tree specialist providing high-quality services at competitive pricing. We not only offer tree removal work, but we also specialize in:
Tree pruning and trimming
Stump grinding
Storm damage tree removal
We encourage you to schedule an initial consultation with our tree surgeon. Our company comprises a group of professional tree specialists who go the extra mile to achieve complete customer satisfaction.
Call P'n'D Logging and Tree Service for tree specialists serving Redmond. (425) 432-7636