Do You Need A Certified Tree Arborist to Remove a Tree in Puyallup?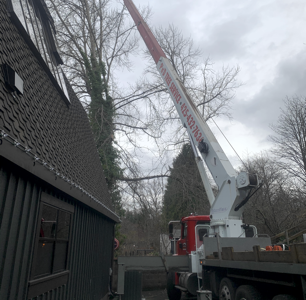 If you are concerned that one or more of your trees may be dying or seriously diseased, and possibly in need of tree removal service, call us for a tree arborist serving Puyallup.
Consulting our reputable tree arborist trained in tree care is the best way to accurately assess, diagnose and determine if tree removal is the recommended course of action.
Our tree arborist can examine your tree or trees for signs that help determine whether treatment or removal is required:
Premature leaf fall-off or late leaf arrival
Cracks, bumps and peeling bark
Dead branches in the upper area of the tree
Fungus growth around the trunk
As a tree arborist, saving a tree is of utmost importance to us. When removal is recommended, we have a team of experts specializing in tree removal services to safely remove high-risk trees. Call today for a professional tree arborist to assess tree problems to determine if removal is the best choice.
Tree Doctors Use a Crane to Remove Trees in Puyallup!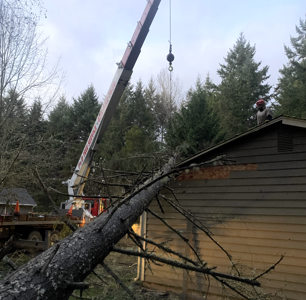 When our professional tree doctors serving Puyallup have conducted an accurate diagnosis and concluded tree removal as the best course of action, we have experts who specialize in removing trees with the use of a crane.
As tree doctors, we are dedicated to saving trees. When treatment can no longer save a tree as a result of structural defects or serious root or trunk disease that pose a potential risk, we can safely lift and remove a tree with our low impact crane leaving your landscaping virtually unharmed.
If you have concerns about dead or dying trees, our tree doctor or tree specialist can assess their condition. At their recommendation for tree removal services, we can remove trees with the use of a crane that offers the following benefits:
Safe and efficient service
Reduced labor time compared to traditional methods
Virtually unharmed landscaping
Call us for tree doctor prices and the "best tree doctor near me"!
Why Choose Our Tree Specialists?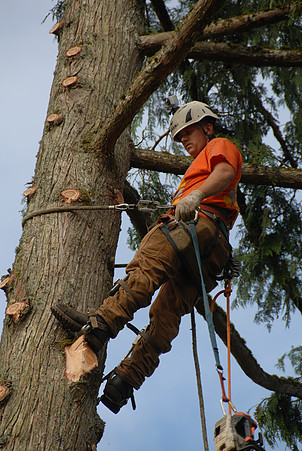 When you have a decayed or diseased tree, you need "tree specialists near me" to assess the condition and render the best professional decision. Our tree specialists serving Puyallup have years of field experience, knowledge, and skills to provide the best tree care.
We offer high-quality tree care services that should be done only by trained and equipped tree specialists serving Puyallup. These are a few reasons to choose our tree specialists to help preserve the health and natural beauty of your trees, as well as the safety of your property:
Tree health assessment capabilities
Tree trimming
Tree pruning
Emergency tree removals
State-of-the-art tools and equipment
Highly skilled crew
Licensed, bonded and insured
Call P and D Logging and Tree Service for a tree specialist trained and equipped to maintain the health and safety of your trees. 425-432-7636