Do You Need A Certified Tree Arborist to Remove a Tree in Overlake?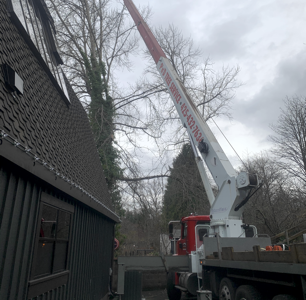 While a tree arborist is not required for tree removal service, we provide the services of a tree arborist, tree doctor and tree specialist to ensure proper determination if, when and how a tree should be removed.
As a leading tree specialist company, we offer expert tree arborist services in Overlake, providing comprehensive risk assessments of trees that pose significant risks that may require services by our highly skilled experts for:
Emergency tree and branch removals
Tree trimming, pruning and felling
Use of low impact crane for tree removals
Tree doctor diagnoses
Tree climbing and cutting
When you call us, you receive the services of not only our knowledgeable tree arborist, but the best tree removal services in the Pacific Northwest!
For your convenience, we welcome inquiries using this website. Or call our office today to request a risk assessment by an expert tree arborist.
Tree Doctors Use a Crane to Remove Trees in Overlake!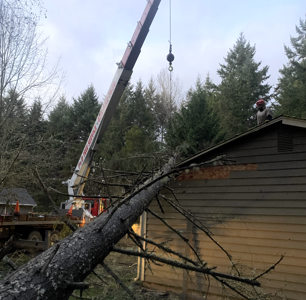 We offer professional services of a top-rated tree doctor serving the Overlake area for accurately diagnosing tree conditions that may pose a significant risk.
At the recommendation of one of the best "tree doctors near me", our operators highly skilled in the use of low-impact cranes for tree removals can provide safe and efficient services with tremendous benefits over traditional methods:
Ability to carry out close-quarter removals
No harm to surrounding landscaping
Reduction in labor time; i.e., hours vs. days
Efficient removals to a safe work zone
Reduced costs vs. traditional methods
With a single request on this site or a call to our office, you can schedule a free written estimate for a comprehensive risk assessment by our tree doctor, commonly referred to as a tree surgeon. One call does it all!
Why Choose Our Tree Specialists?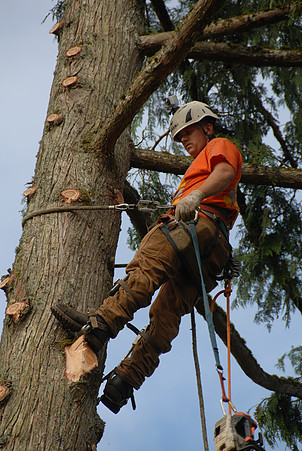 We are known as "the best in the Northwest", providing a wide range of residential and commercial tree services by a highly skilled team of tree specialists and professional operators across the Greater Puget Sound since 1977.
With a strong vision for providing the best tree removal service in the Greater Seattle vicinity, we have a team of professionals with extensive experience capable of working in all types of environments and conditions.
The following are examples of what makes us the best tree specialists in Overlake and the greater Pacific Northwest:
Fully licensed, bonded and insured
Free written estimates with competitive rates
State-of-the-art equipment & tools
Expert tree specialists in crane tree removals
Our knowledge of effective tree services
Years of experience since 1977
Visit us online or call P and D Logging and Tree Service for the best tree services in Overlake! 425-432-7636