Do You Need A Certified Tree Arborist to Remove a Tree in North Bend?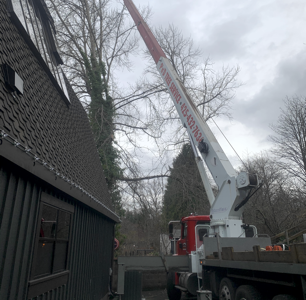 It's usually a good idea to talk with a professional to help you decide if a tree is ready for removal. A certified arborist can help and you can also contact an arborist with a tree company in the area as well. Indeed, a certified tree arborist is certainly qualified to help you. But you don't need a certified tree arborist to remove a tree in North Bend. An experienced arborist will do the trick. The only difference is one has paid for a license and taken a test, however, a tree arborist with several years of experience in the region will have much the same skills. Tree removal should be a last resort, however, here are some conditions that can be hazardous and probably require the removal of the tree:
Located too close to a home or other structures
Severely infected by disease or pests
Dead, weak or dying
Posing a threat or danger to persons or property
Creating a hazardous utilities condition
Contact us and we are happy to come and provide a free written estimate. Call us at 425-432-7636.
Tree Doctors Use a Crane to Remove Trees in North Bend!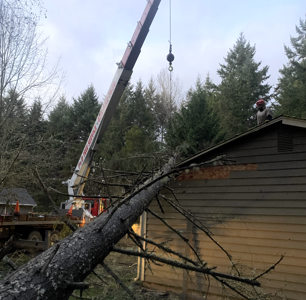 You might not have thought about a tree doctor removing trees using a crane. But that is exactly what we are able to do. A tree crane works great for safe removal of trees and can include these benefits:
Reduced labor time compared with traditional methods
Lower costs than use of other methods
Safe tree removal to a work zone
Unharmed landscaping
Call our office today to discuss the best way to remove your tree. Our tree doctors are able and willing to help you out.
Why Choose Our Tree Specialists?
We have lots of reviews on sites like Yelp and Google. These third-party sites will give you an instant way to see what our past customers have to say about us. We strive to make every job as good as it can and are happy to work with clients as their tree specialists in North Bend. You have probably been searching on Google for "expert tree specialist near me" in North Bend. A single call to our office will get a tree specialist appointment set up for a free written estimate. Some of the additional reasons that folks in North Bend choose us:
Effective tree pruning and tree trimming
Knowledge of various aspects of tree surgery
Tree diagnoses and treatment recommendations
General care and maintenance of trees
Call us or use the form on our website at 425-432-7636 for a written and free estimate.