Do You Need A Certified Tree Arborist to Remove a Tree in Normandy Park?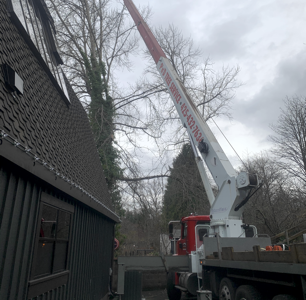 The simple answer is no. A certified arborist is someone who has been tested on their knowledge of trees to help you know if a tree needs removal or not. However, many tree experts that are not certified arborists have the same experience and knowledge – sometimes more – than that of a certified arborist. Our tree arborists have many years of experience in the Pacific Northwest and our native trees. They can help you know if you need to remove a tree or if it can stay. If you have trees with any health problems which you are considering for tree removal, give us a call and we will be happy to come out and give you a free estimate and answer any questions you might have. Some things our arborists will look for are:
Old age symptoms – rot, decay, split trunk
Insect or disease infestation
The unacceptable risk to persons or the public
Endangerment to home, a nearby structure, or utilities
When it's not possible to treat a tree to save it, our tree arborists will determine the best course of action for the safest way to remove the tree. Contact us today for a free written estimate.
Tree Doctors Use a Crane to Remove Trees in Normandy Park!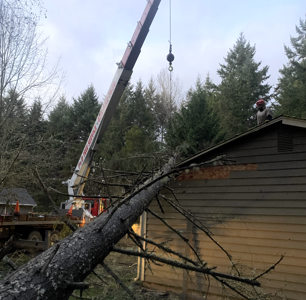 Tree doctors can be a weird term since we usually think of doctors to help people, however, in the case of a tree doctor, they have the experience and training in order to help trees and can help you determine if they need to be removed or not. If you have been looking on Google for the "best tree doctor near me" to help you figure out the health status of one or even several of your trees, you should give us a call. Our crane tree removal our tree doctors can use is an amazing tool that will help us:
From difficult to reach or tight spaces
With no damage to landscapes
Providing favorable time and cost-efficiency
Contact us today to set up a time to have a tree doctor give you a quote.
Why Choose Our Tree Specialists?
We have the knowledge and experience and lots of top ratings on Google. Check them out when you have a minute to see what other customers in Normandy Park and beyond say about our tree specialists. You have found an "expert tree specialist near me" finally! One call to our office will set up a time for an experienced tree specialist to visit you and give you a free written estimate and any information on:
Tree disease and infestation diagnoses & treatment
Proactive tree health care services
Professional tree trimming and pruning
Contact us today at 425-432-7636.