Do You Need A Certified Tree Arborist to Remove a Tree in Newcastle?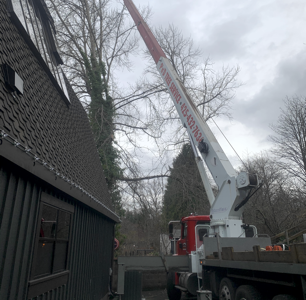 It's a question that Newcastle residents have asked before and we certainly do get it too. The answer can be complicated and like most things, it comes down to what you need. A certified arborist is an arborist who has had their knowledge tested. So it's not critical that you get a certified arborist as an arborist with years of experience will likely be able to do the job for you.
When you are looking for a qualified company or individual to handle tree-related jobs on your property, knowing that they have the experience, knowledge of trees, and the right equipment is what matters most. A tree arborist can help with these types of jobs:
Tree cutting or felling
Tree removal
Land clearing
Low impact crane tree removal
Storm damage emergency tree removal
Tree thinning, trimming, or pruning
P'n'D tree arborists have the tools and equipment necessary to get the job done safely and right the first time. Our experts take pride in the fact that we have served hundreds of customers over the years and repeat business is very important to us.
Contact us today at 425-432-7636.
Tree Doctors Use a Crane to Remove Trees in Newcastle!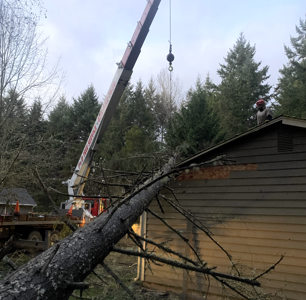 Those in the Newcastle area may think that some trees will be near to impossible for anyone to remove. Perhaps they are in a tight spot or have already fallen and are laying on a structure that you don't want to further damage. Our tree doctors can employ the use of our tree crane to assist in these difficult tree removal situations.
Tree doctors can use a crane for tree removal in the Newcastle area for homeowners, businesses, and municipalities alike in situations so that:
Much less disruption to the surrounding area
We can get the job done quicker
Ability to get to hard to reach areas
And more!
Contact us via the forms on our website or simply give us a call to inquire about our free, in-person estimates.
Why Choose Our Tree Specialists?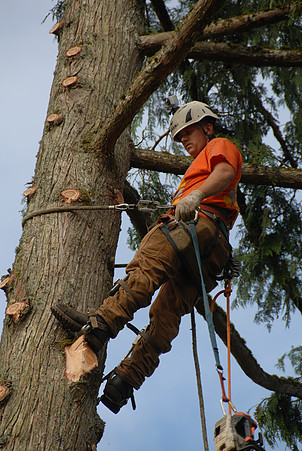 Newcastle residents can feel confident choosing our tree specialists because:
Our devotion to keeping our customers safe and happy
Practice industry safe habits at all times
Free written bids
Licensed, bonded, and insured
We have lots of reviews on sites like Yelp or Google reviews that can give you an idea of the types of jobs that we have done recently as well as what the customers thought about them. We publish these on our website too so you can review our tree specialists anytime you want.
Contact us at 425-432-7636 or use our website to get a hold of us. We are looking forward to serving you!