Do You Need A Certified Tree Arborist to Remove a Tree Nelson?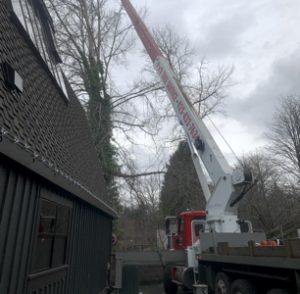 Many property owners wonder if they need to hire a certified tree arborist in Nelson, WA. An arborist is a professional who takes care of trees and ensures they are beautiful, safe, and healthy. You do not need a certified tree arborist to trim, prune or remove your trees. Hiring a certified tree arborist in the Nelson area does not guarantee quality tree services. However, hiring a tree arborist with the skills, knowledge, and experience to do the job right is vital.
P'n'D Logging and Tree Service is a family-owned and operated tree service company. If you need an expert tree arborist serving residential, commercial, and municipal clients, you are in the right place.
We are:
Fully licensed, insured, and bonded
Low impact tree removal experts
Serving our customers since 1977
Tree Doctors Use a Crane To Remove Trees in Nelson!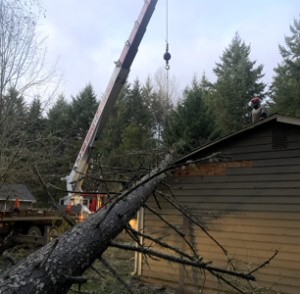 When a tree is diseased or storm-damaged, it can pose a safety risk to its surroundings. It becomes essential to hire tree doctors providing tree removal services in such cases. If you need to remove a tree, you should search for a tree surgeon that provides crane tree removal.
Below are some of the benefits of hiring tree doctors specializing in crane tree removal services:
Removes trees safely from residential areas
Allows for more efficient work
Minimizes disruption to the surrounding area
We are one of the leading tree doctors serving Nelson residents and businesses. As one of the premier tree doctors, our goal is to provide an exceptional tree service experience to our customers each day. No job is too big or small for our tree doctors in the Nelson area.
Why Choose Our Tree Specialists?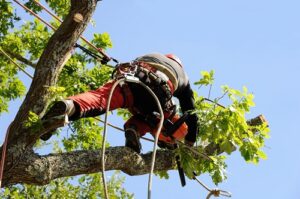 When the trees around your property are healthy and well cared for by expert tree specialists, they can add aesthetic appeal and value to your home or commercial property. On the other hand, trees that do not get care and attention from tree specialists can potentially pose a safety risk to your property and reduce property value.
Working with our professional tree specialists serving Nelson is one of the best ways to maintain your trees. Get in touch with us to schedule a FREE written estimate. As full-service tree specialists, we offer a wide range of services, including:
Stump grinding
Logging and land clearing
Emergency tree removal
Tree trimming
Tree pruning
Call P'n'D Logging and Tree Service to hire tree specialists in Nelson or surrounding communities. (425) 432-7636