Do You Need A Certified Tree Arborist to Remove a Tree in Midway?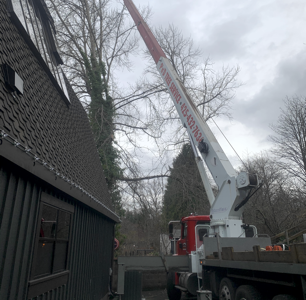 You may have trees with health issues or decay and are unsure if you need a certified tree arborist to recommend or authorize removal.
While a certified tree arborist is not required for recommending tree removals, as tree specialists we have experienced and knowledgeable tree arborists skilled in determining if a tree is beyond repair.
We are a leading tree specialist company offering the best tree removal service in Midway, with an expert tree arborist specializing in risk assessments, and highly skilled professionals equipped to provide services such as:
Tree trimming, pruning and removals
Emergency tree & hazardous branch removals
Low-impact crane assisted tree removals
Tree doctor diagnoses and assessments
Old-growth reshaping of heavy or imposing trees
Call or schedule your free no-obligation written estimate for tree arborist services. One call does it all!
Tree Doctors Use a Crane to Remove Trees in Midway!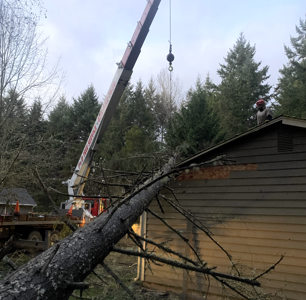 Our tree doctors, sometimes referred to as tree surgeons, are frequently called to assess and recommend proper tree removal from steep hillside inclines or tight spaces.
We employ tree doctors as part of a team of highly skilled professionals experienced and trained in tree removal services under all types of conditions, including removals requiring the use of our state-of-the-art low impact crane offering tremendous benefits, such as:
Accessibility to difficult or hard to reach spaces
Minimal to no landscape damage
Lower costs than traditional methods
Efficient completion in hours vs. days
One call to our office brings professional solutions and results by the "best tree doctor near me"! We welcome the opportunity to provide a free no-obligation written estimate with competitive tree doctor prices for Midway clients. Call today!
Why Choose Our Tree Specialists?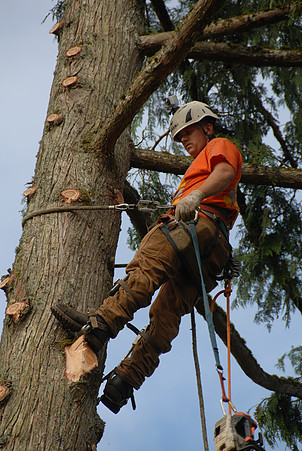 Residential and commercial property owners deserve the best tree service in Midway from professional and experienced tree specialists!
As tree specialists serving Midway and the greater Puget Sound area since 1977, we bring significant expertise to projects requiring tree removal service, from emergency storm damage and other hazardous conditions to preventative measures requiring cutting, pruning, and trimming.
These are reasons why we rank among the highest tree specialists serving the greater PNW:
Always free no-obligation written estimates
Licensed, bonded and insured for customer protection
Expert crews equipped for quick response with cranes & gear
Competitive rates
Ability to work on claims with your insurance company
Safety is our highest priority
Call P and D Logging and Tree Service for expert tree services that set us apart from others in the industry. One call does it all! 425-432-7636