Do You Need A Certified Tree Arborist to Remove a Tree in Lakewood?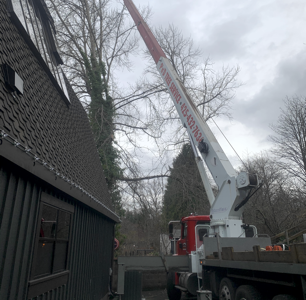 What is a certified arborist? That's a good question. A certified arborist is simply someone who has had their knowledge of trees tested by a certification authority. Do you need one to remove trees or trim trees in Lakewood? No. You do want to check testimonials, experience, and knowledge, however.
The first thing to do is look at the testimonials that a company has. Do they have lots of reviews or just a few? Are they mainly positive or are there a lot of dissatisfied customers? We've got the experience and knowledge necessary for any of your arborist work in Lakewood. As a tree arborist and family-owned business we have been providing the following service since 1977:
Tree removal
Storm destruction emergency tree removal
Tree thinning, pruning or trimming
Tree trimming or felling
Land clearing
Low Effect crane tree removal
Similar to a licensed tree arborist, we will provide the same level of service and knowledge about when to cut down a tree and we've got the gear necessary to do it for you.
Contact us today for a free quote.
Tree Doctors Use a Crane to Remove Trees in Lakewood!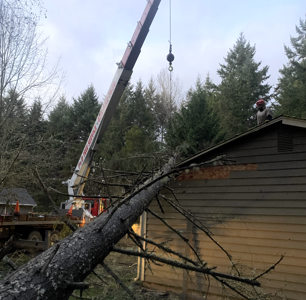 We have tree doctors who are able to use a crane to remove trees in the Lakewood area. We've got lots of great reviews from former clients who have used us in years past.
Wind storm tree extraction is a perfect use circumstance for crane tree removal. We use the crane to remove the tree and move it to a secure spot where we can remove it.
As tree doctors helping the Lakewood area and beyond, we provide the following benefits:
Usually have cost savings
Much less disturbance to the area
Ability to access all areas
Much less disturbance to the area
And much more!
Call us for a helpful tree doctor who has been in business since 1977!
Why Choose Our Tree Specialists?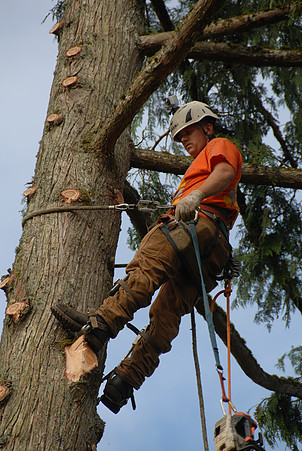 Clients choose us for a lot of reasons, but here are some of the main ones that people choose us as their tree specialists for Lakewood jobs:
Our commitment to keeping our customers happy and safe
Our safety record
Free written quotes
Licensed, insured and bonded
Call us today at 425-432-7636 and we will be happy to provide a free quote.