Do You Need A Certified Tree Arborist to Remove a Tree in Kirkland?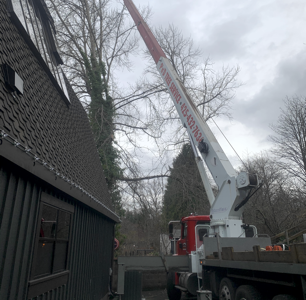 If you have an unwanted tree in your yard and are looking for a professional tree arborist serving Kirkland, WA, look no further than P'n'D Logging and Tree Service. You do not necessarily need a certified tree arborist for the job. We are a highly experienced tree specialist that can help you quickly and efficiently remove a tree.
We are the go-to residential, commercial, and municipal tree arborist specializing in crane tree removal services. As a full-service tree arborist serving Kirkland, we provide a host of services, including but not limited to:
Tree trimming
Pruning trees
Land clearing
Have queries? As your tree arborist, we will invest the time to answer any questions or concerns you may have and provide you with a free estimate for any of our tree services.
Tree Doctors Use a Crane to Remove Trees in Kirkland!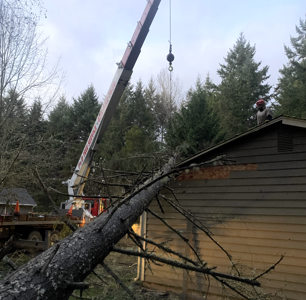 As expert tree doctors serving Kirkland, we utilize only the most cutting-edge tree removal methods. We take great pride in leaving a customer's yard and landscaping unharmed. It is our goal to leave our customers fully satisfied with our crane tree removal work.
We are trained tree doctors, which means we know the science and art of tree care. There is nothing to worry about when you hire us as your tree doctors in the Kirkland area. As a tree specialist, we can handle crane tree removal jobs of all scopes and sizes. Some of our key features include:
Fully insured and licensed
24/7 emergency service
Competitive rates
To find out tree doctor prices, please get in touch with us to obtain an estimate. We would be delighted to work with you.
Why Choose Our Tree Specialists?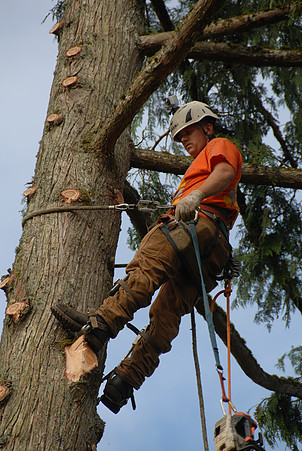 With a wide variety of tree specialists in the Kirkland area, who do you hire? While you may find various tree doctors just by doing a simple Google search, are you comfortable hiring any random company? Are they experienced? Will they do the job safely?
If you need to remove trees from your property, it is essential to choose a tree surgeon who:
Understands your specific needs
Has the proper knowledge and experience
Provides cost-effective solutions
We are an honest and dependable tree specialist with an increasing number of repeat customers. If you need to remove a hazardous or unwanted tree, we are the tree arborist with the experience and equipment to do the job right the first time. 
Ready to get started? Feel free to call P'n'D Logging and Tree Service for tree specialists serving Kirkland. (425) 432-7636