Do You Need A Certified Tree Arborist to Remove a Tree in Kent?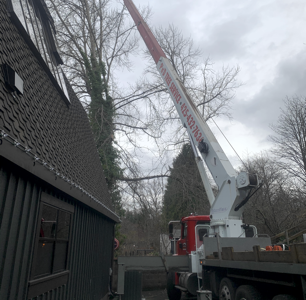 Do you have trees on your property that pose a danger? Maybe they have fallen already or are about to? You are probably wondering who is the best person to help you decide on a tree removal plan and you're not sure whether you need a certified tree arborist to remove trees in the Kent area and beyond.
The first thing to know is that a certified arborist simply has had their knowledge of trees tested by an authority. However, an arborist will know the same information and have the same experience many times. So the key thing to remember is that you need an arborist, certified or not.
Rather, look for reviews online from trusted sources for tree arborist reviews, recommendations from family, friends, and co-workers and of course the website of the company or person.
Tree arborists can help Kent area residents and business owners with things like:
Land clearing
Low Effect crane tree removal
Tree thinning, pruning or trimming
Tree trimming or felling
Tree removal
Storm destruction emergency tree removal
Our tree arborists have helped many in the Kent area for many years. Get a hold of us today and let us help you.
Tree Doctors Use a Crane to Remove Trees in Kent!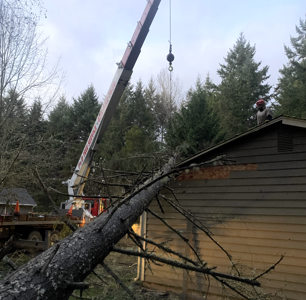 Many times our tree doctors run into situations where a tree has been damaged or has fallen from a windstorm and yet it is in a place where it is difficult through traditional means to get it taken care of.
At P'n'D Tree Service, we can use one of our cranes to safely allow our tree doctors to move the tree from its resting spot to a safe, and more convenient area, to then cut it up and remove it.
Our tree doctors are able to help Kent landowners with crane tree removal and:
Faster job completion
Ability to access all areas
Much less disturbance to the area
Usually have cost savings
Give us a call or submit our contact form so one of our tree doctors can help you.
Why Choose Our Tree Specialists?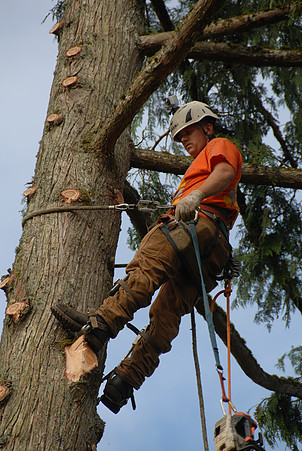 We've been in the tree business since the year 1977. Our tree specialists have helped those living or working in the Kent area since then and we've got the reviews to show it! Check them out on our website and then call us so that one of our tree specialists can help you!