Do You Need A Certified Tree Arborist to Remove a Tree in Kennydale?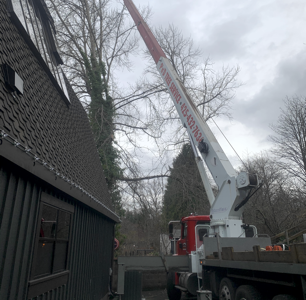 We are locally owned and operated tree experts serving the greater Puget Sound area since 1977 with professional tree doctor, tree specialist, tree arborist and tree removal service in Kennydale.
If you have a tree that poses a significant risk and are uncertain if a certified tree arborist is required for tree removal, you are not required to hire a certified tree arborist to decide if, when, or how the tree should be removed.
As a professional tree specialist company, we offer the services of a tree arborist experienced in the protocols and well-versed in the certification criteria of a certified tree arborist for conducting services such as:
Tree trimming, felling and pruning
Expert tree surgeon diagnosis, assessment & care
Hazardous branch removals
Crane-assisted tree removals
General and emergency tree removals
Call our office or visit our website for experienced and professionally equipped tree service professionals, and the "best tree doctor near me"!
Tree Doctors Use a Crane to Remove Trees in Kennydale!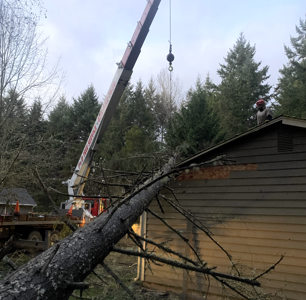 Are you concerned about how to remove a dead or dying tree located on a hillside, or in a tight space?
Hiring our tree doctors and removal experts serving Kennydale is a simple solution! As a locally owned tree service company, we have professionals trained in the use of state-of-the-art low-impact crane-assisted tree removals and highly qualified to safely work in some of the most difficult places to reach.
These are a few benefits of using crane-assisted tree removals:
Close-quarter removal capability
Labor time reduction from days to hours
Minimal to no landscape damage
Favorable labor costs vs. traditional methods
Call our office today for the best tree doctor near me to conduct an assessment, and to request a free written price quotation.
Why Choose Our Tree Specialists?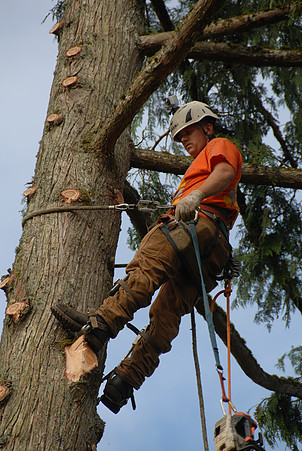 We have professional tree specialists serving Kennydale that specialize in conducting assessments to determine if trees may pose a threat to you and the surrounding property.
While the primary goal of our tree doctor is to always preserve trees and the significant investment made by property owners when revitalization and all efforts have been made to save trees, there are times when our tree specialists serving Kennydale residents and commercial property owners will recommend tree removal service as the best course of action.
These are a few important reasons to choose our tree specialist as an expert you can trust with your project:
Licensed, bonded and insured for your protection
Safety is their highest priority when making decisions
Dedicated to preserving trees
Our no-obligation free written price quotations
Specialist in tree risk assessments
Call P and D Logging and Tree Service to request the best tree care solutions, a tree risk assessment, or additional information about our efficient crane-assisted tree removals. 425-432-7636