Do You Need A Certified Tree Arborist to Remove a Tree in Issaquah?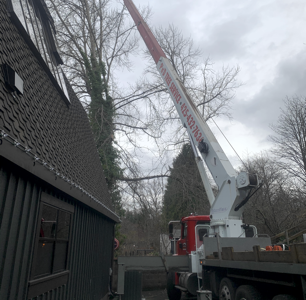 An arborist, with or without certification, specializes in trees. A tree arborist has been trained to provide the proper tree care and is capable of working safely while performing a wide variety of tree services. A certified arborist, on the other hand, has a certificate to vouch for their level of knowledge. If you live in the Issaquah area and have concerns about removing a tree, either person will be able to help you.
Since 1977, our tree arborists have worked on all types of projects in and around the Issaquah community. Being very familiar with all types of trees in the PNW, we have the expertise to help homeowners, commercial property owners, and municipal or governmental landowners with:
Low impact cranes for tree removal
Storm destruction cleanup
Emergency tree removal
The same as a certified tree arborist, we can help you decide whether or not a tree should be removed. Issaquah residents can use our contact form or just give us a call for more information on our tree arborists.
Tree Doctors Use a Crane to Remove Trees in Issaquah!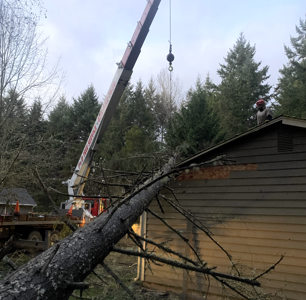 Utilize a crane for removing trees? Absolutely! Our crane trucks allow our tree doctors to enter confined or hard-to-reach areas on your Issaquah property.
A low-impact crane tree removal is the preferred method for most landowners because of the minimal effect on the surrounding landscaping. Our tree doctors can safely lift and move a tree or large branches to a predetermined work zone, where it is cut up to be ready for the final removal process.
The advantages our tree doctors bring to property owners in the Issaquah area include:
Faster job completion
Ability to access difficult locations
Less damage to the area than traditional methods
Large trees can be removed in pieces
Work in all types of environments and conditions
Our tree doctors are available now. Call us today!
Why Choose Our Tree Specialists?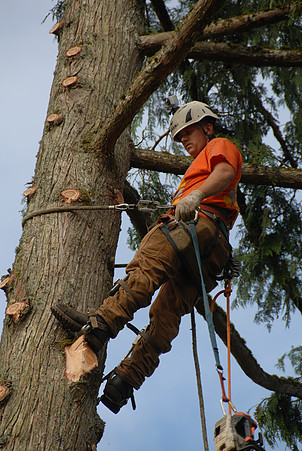 We've been working in the tree service industry for years. Since 1977, our tree specialists have completed projects for Issaquah property owners as well as those throughout the Pacific Northwest. As tree specialists, we also offer a variety of other services including:
Stump grinding
Tree thinning and view clearing
Tree trimming or pruning
Excavation and land clearing
Logging
Firewood sales
Check out our great reviews or take a look at our photos and videos. Then reach out to us today for tree work in the Issaquah community. 425-432-7636