Do You Need A Certified Tree Arborist to Remove a Tree in Hobart?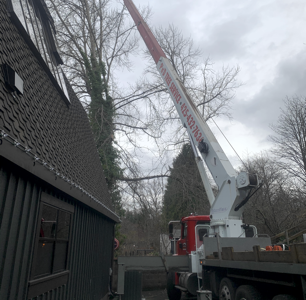 It's one of those questions that people find themselves asking whenever they are trying to find help with a tree that needs to be removed or safety reasons or when they simply need help determining how to best care for a tree. A certified arborist is someone who has experience with trees and has been tested, compared to an arborist who simply has the experience. In most situations, either will do nicely and be able to expertly help you with your project in the Tukwila area.
We are familiar with the huge variety of trees in the PNW area because we call it home also and have been working here since 977 when we first opened for business. Our expert arborists will be able to assist you with things like:
Emergency tree removal
Low impact cranes for tree removal
Storm destruction cleanup
Just like a certified tree arborist, we can certainly help you determine when a tree can be removed. Hobart homeowners can use our contact form or call us for more information.
We will be able to help you decide when to remove a tree, just like a certified arborist, and Hobart customers can use our website and contact form to get set up for a free written estimate or to answer any questions.
Tree Doctors Use a Crane to Remove Trees in Hobart!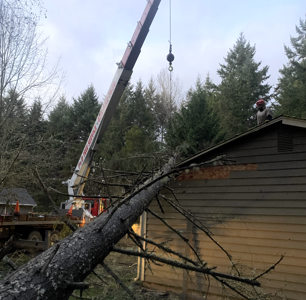 Our tree doctors have embraced using cranes to remove trees. It's not widely done but we've found it to be effective helping Hobart property owners to remove storm-damaged trees, trees in areas where access is difficult and at times when the surrounding area needs to be protected.
It's probable that you might not have heard of a tree doctor, or anyone for that matter, using a crane to remove a tree! We've been doing it for years and our customers love it. Whether squeezing into a tight space or quickly removing a downed tree on top of a house or building, all involved have praised the use of this equipment.
Here are some of the benefits that using a crane to remove trees can provide:
Faster job completion
Ability to access difficult locations
Less damage to the area than traditional methods
Work in all types of environments and conditions
Our tree doctors will determine what the right equipment is for your Hobart job.
Why Choose Our Tree Specialists?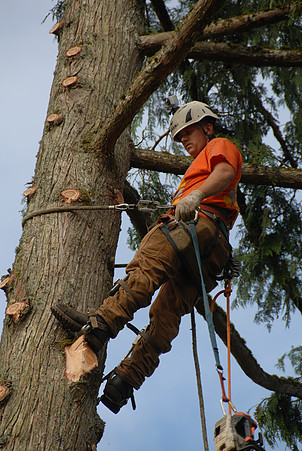 We have been servicing Hobart and the surrounding areas since our founding in 1977. Over the years, our tree specialists have handled many projects in the area and are familiar with the varying species of trees that they might encounter. We offer some complimentary services which should be mentioned, including:
Our tree specialists can help customers in the Tacoma area with:
Logging
Firewood sales
Stump grinding
Excavation and land clearing
Tree thinning and view clearing
Tree trimming or pruning
Review our 5-star reviews on our website or popular third-party sites like Google or Yelp and then use the form on our website to contact us for a free written estimate.