Do You Need A Certified Tree Arborist to Remove a Tree in Highline?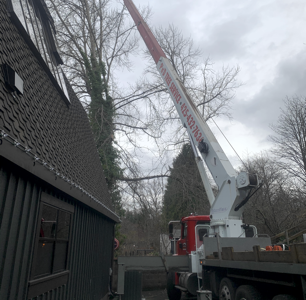 A certified tree arborist is not required for tree removals in Highline.
We are tree specialists experienced in a wide range of tree care services following the guidelines and certification criteria of a certified tree arborist for:
Tree assessment and diagnoses
Tree removals including use of low impact crane
Tree pruning, trimming, thinning & felling
Emergency tree removals
If you are searching for the "best tree doctor near me" to examine a hazardous or diseased tree, call our office for an experienced tree arborist to provide an assessment and recommendation for follow-on best tree services in Highline.
While it is of utmost importance to our tree arborist to save trees, when removal is the best course of action, we provide expert tree removal service by a team of trained professionals.
Visit our website or call our office today for tree services following the guidelines of a certified tree arborist.>
Tree Doctors Use a Crane to Remove Trees in Highline!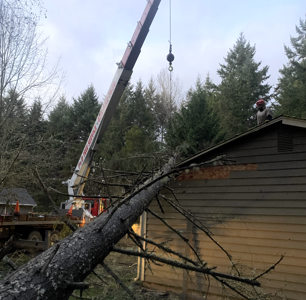 Our tree doctors serving Highline home and business owners are dedicated to saving and preserving trees.
If you have a tree that poses a significant risk and in need of removal, call us for the "best tree doctor near me"! As tree specialists, we are trained in the latest technology and fully equipped with state-of-the-art equipment for expert tree removal service from even the hardest places to reach!
Following an assessment and recommendation for tree removal by our tree doctor, we have an experienced crew and highly skilled crane operator to safely lift and move a tree into a safe work zone.
These are a few benefits of using our low impact crane-assisted tree removal service:
Capable of close-quarter removals
Reduced labor time – hours vs. days
Little to no landscaping damage
Lower cost than using traditional methods
Call today to request an assessment and a written quotation for competitive tree doctor prices that include the use of specialized equipment and our low impact crane.
Why Choose Our Tree Specialists?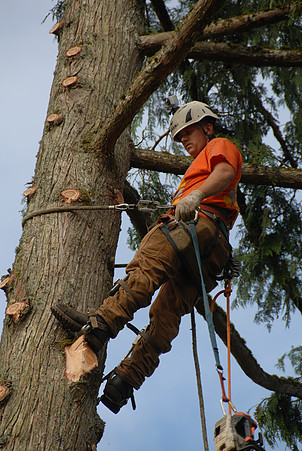 If it appears that you have a decaying or infested tree, call our tree specialist to assess the condition and help determine if tree removal service is the best course of action.
As tree specialists serving Highline, we use a broad range of specialized tools, equipment, and a low-impact crane to protect your property when tree removal is the best viable option.
Our commitment as tree specialists is saving trees, maintaining tree health, and helping protect client investment in their trees.
These are a few reasons to choose us for tree care services:
Tree care experts
Licensed, bonded & insured for client protection
Most experienced tree surgeon in the PNW
Safety is our highest priority
Free written no-obligation price quotations
Call P and D Logging and Tree Service for safe and effective crane-assisted tree removals. One call does it all! 425-432-7636