Do You Need A Certified Tree Arborist to Remove a Tree in Gig Harbor?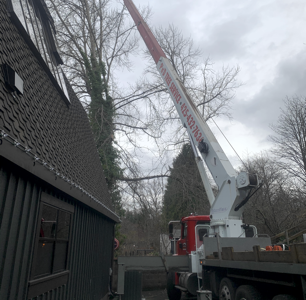 An arborist, certified or not, is someone who has knowledge of trees rooted in experience and education. A certified arborist has simply had their tree knowledge tested. The good news is that either can help you when it comes to questions about the trees you have on your property in the Gig Harbor area.
Our tree arborists have been working with trees in the Gig Harbor area since 1977 when we opened our doors. We are intimately familiar with the trees of the Pacific Northwest and have completed projects for thousands of residential, commercial, and government clients.
Land clearing
Low Effect crane tree removal
Tree removal
Storm destruction emergency tree removal
Tree thinning, pruning or trimming
Tree trimming or felling
Like a certified tree arborist, we can advise you when to cut down a tree and we have the equipment and experience to get it done for you. Give us a call or submit a form on our website. We are active in the Gig Harbor area and our tree arborists are ready to help!
Tree Doctors Use a Crane to Remove Trees in Gig Harbor!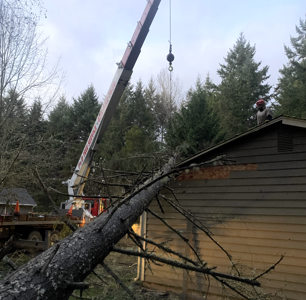 Use a crane to remove a tree? Yes, we do! Our tree doctors are able to use our crane to get in otherwise difficult spots or when the situation uniquely calls for it in Gig Harbor.
Trees damaged by a windstorm can create a perfect opportunity for our tree doctors to leverage the crane. We are able to remove the tree from the spot it landed and then move it to an area that is clear so we can cut it up and finally remove it from your Gig Harbor property.
Benefits our tree doctors achieve in the Gig Harbor area are:
Faster job completion
Ability to access all areas
Much less disturbance to the area
Usually have cost savings
And much more!
Our tree doctors are standing by to help you. Call us today.
Why Choose Our Tree Specialists?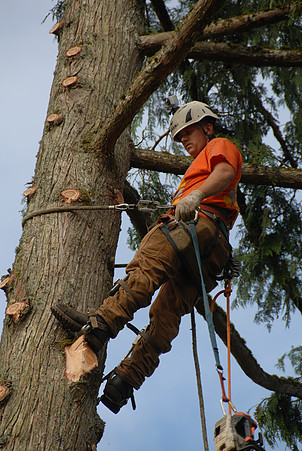 We've been in the tree business for a long time. Since 1977 to be exact. During that time our tree specialists have helped people in the Gig Harbor area and beyond with everything from emergency tree removal, crane tree removal, stump grinding, firewood, and more!
We also have tons of reviews from clients that you can check out on some third-party sites as well as our own website.
Give our tree specialists a call for Gig Harbor area work. 425-432-7636