Do You Need A Certified Tree Arborist to Remove a Tree in Fife?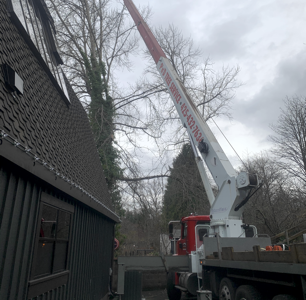 If you are questioning whether a tree should be removed from your property, a certified tree arborist is not required to recommend tree removal service in Fife.
Whether you require emergency tree removal or removal of a nuisance or diseased tree, we offer tree specialist services provided by an experienced tree arborist following the protocols and certification criteria of a certified tree arborist for:
Tree pruning & trimming
Tree removal
Removal of hazardous branches
Emergency or storm damage tree removal response
Low impact crane-assisted tree removals
Hazardous tree assessment
Tree cabling and bracing
Our tree arborist is trained and equipped with the latest technology, knowledge, tools and state-of-the-art equipment to work safely and to reduce risk of property damage.
Call us today for the "best tree doctor near me" serving the greater Pacific Northwest area. Or call to consult with our experienced tree arborist to determine if tree removal service is your best course of action.
Tree Doctors Use a Crane to Remove Trees in Fife!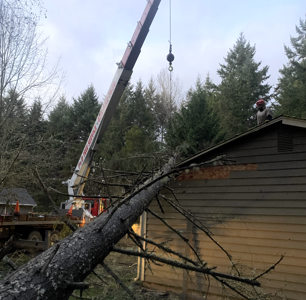 Our tree doctors serving Fife have years of experience in assessing safe and efficient crane tree removals, working together seamlessly with a team of highly skilled crane operators and crew.
Our company has years of experience since 1977 specializing in tree removal services by tree doctors that are true professionals committed to the tree care industry, and highly qualified to provide safe practices on every project.
Whether you require large tree removal services or removal of smaller trees in hard to reach areas, we can provide competitive tree doctor prices for use of specialized equipment including our low-impact crane for tree removals into a safe drop zone with benefits such as:
Removals from fenced-in yards, slopes or between structures
Efficient project completion within hours rather than days
Favorable cost efficiencies over traditional methods
No damage to landscapes
Call today for locally owned and operated tree doctors that are licensed, bonded and insured professionals.
Why Choose Our Tree Specialists?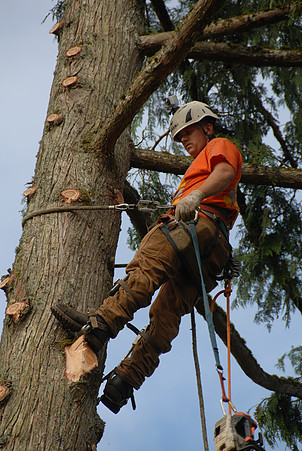 Every home and business owner deserve the very best tree service!
From expert tree trimming and pruning to sophisticated low-impact crane-assisted tree removals, as tree specialists we focus on the welfare of individual trees and are your #1 arborist Fife resource for tree care and tree removal services, and emergency storm damage cleanup services.
These are reasons to place one simple call to our office for an "expert tree specialist near me":
Always a free no-obligation written quotation
Latest technology, modern tools, equipment & machinery
Expert tree surgeon services
Highest commitment to safety
Fully licensed, bonded and insured for client protection
Call P and D Logging and Tree Service today for skilled tree specialists serving Fife that are passionate about maintaining the health, appearance and safety of trees. 425-432-7636