Do You Need A Certified Tree Arborist to Remove a Tree in Federal Way?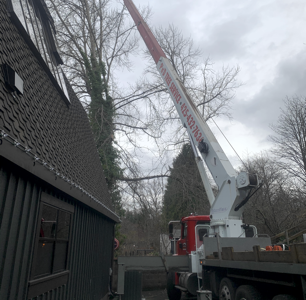 Yes and no. The fact of it is that an arborist is someone who has experience and knowledge about trees. A certified arborist is the same, except they have taken a test from an authority, usually an association or otherwise. The point is that both types of arborists can help you with your trees in Federal Way – and you don't have to insist they are a certified tree arborist.
An arborist with years of experience and who knows trees is what matters most. We've been working in the area since 1977 for both residential and commercial clients. We handle projects like:
Tree cutting or felling
Land clearing
Low impact crane tree removal
Tree removal
Storm damage emergency tree removal
Tree thinning, trimming or pruning
Our tree arborists have the necessary equipment, machines and methods to get the work performed for you. We take pride in having hundreds of satisfied customer recommendations that you can review for on our website for yourself.
Give us a call today so we can discuss your next project in Federal Way.
Tree Doctors Use a Crane to Remove Trees in Federal Way!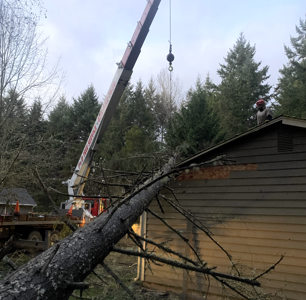 Sometimes you might think it is going to be impossible for us to take care of a large tree in a tight spot. As tree doctors, we can use a crane to help us get in tight spots and avoid any damage to the surrounding area. Our tree doctors use the crane to lift the target tree to a different spot where we then can cut it up and remove it.
Our tree doctors use our crane tree removal to benefit Federal Way homeowners and businesses with:
Much less disruption to the surrounding area
We can get the job done quicker
Ability to get to hard to reach areas
Usually save money
And more!
Contact us by filling out the form on our website or just call us and get one of our tree doctors to help you.
Why Choose Our Tree Specialists?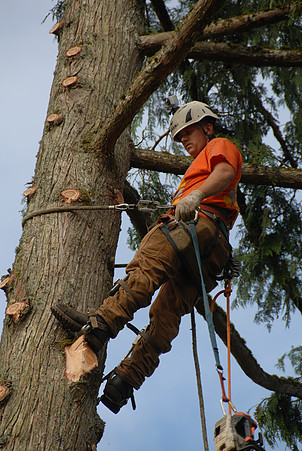 Here are a couple of the top reasons you should choose us as your tree specialists in Federal Way:
Our devotion to keeping our customers safe and happy
Free written quotations
Practice industry safe habits at all times
Free written bids
Licensed, bonded and insured
Call or use the contact form on our site to get a free bid today. 425-432-7636