Do You Need A Certified Tree Arborist to Remove a Tree in Fall City?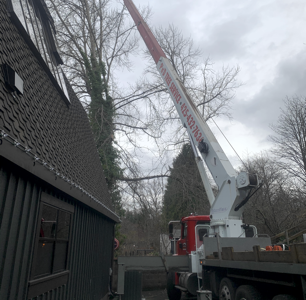 That's a good question. The truth of the matter is that you don't need a certified arborist to remove a tree. The difference between an arborist and a certified arborist is simply that a certified one has been tested by an association. However, either of them is an arborist and can help you with your trees in Fall City.
Experience and knowledge is what matters most and our tree arborists have got both. In business since 1977 working with both commercial & residential customers. Some of the elements a tree arborist can handle are:
Tree removal
Storm damage emergency tree removal
Tree thinning, trimming & pruning
Tree cutting & felling
Land clearing
Low impact crane tree removal
And more!
Our tree arborists have the right equipment, tools and techniques and experience to get the job done for you. We pride ourselves on having hundreds of happy customer testimonials that you can review for yourself.
Give us a call today.
Tree Doctors Use a Crane to Remove Trees in Fall City!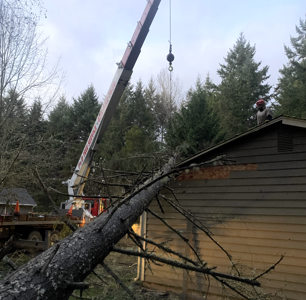 Our tree doctors employ a crane to lift trees when required. If you are in need of emergency tree removal as a result of a wind storm then our tree doctors can assist you. We use a low impact truck crane that can carefully lift the tree from its resting spot and then get the tree to a secure place where it can be cut up and removed.
As tree doctors helping Fall City and the neighboring area, we are your committed specialist for crane removal services with:
Our committed crane tree removal professionals benefit Fall City customers with:
Much less disruption to the surrounding area
Faster job completion
Ability to get to hard to reach areas
Generally provide cost savings
And more!
Use the form on our website or give us a call now for a family-owned and experienced tree doctor who opened in 1977!
Why Choose Our Tree Specialists?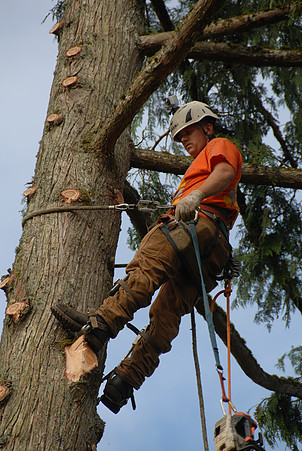 We've got experience, lots of amazing client testimonials over the years and the right equipment to get the job done right the first time for Fall City area customers – both residential, government and commercial!
Just a few of the reasons to choose us as your tree specialist are:
Our dedication to keeping our customers safe and happy
Practice industry safe methods at all times
Free written quotations
Licensed, bonded and insured
Give us a call or use the form on our website to get a free quote today. 425-432-7636