Do You Need A Certified Tree Arborist to Remove a Tree in Enumclaw?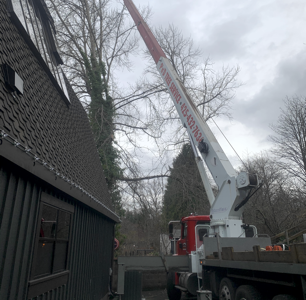 A certified arborist is someone who has had their knowledge tested by an association. An arborist is someone who has the experience and knowledge of trees. The main difference being one takes a test and one does not. For most Enumclaw area jobs, either will do nicely.
When it comes to experience and knowledge, we've got that covered! We have been in business since 1977 serving the Enumclaw and greater Puget Sound area and tackling projects for thousands of clients! Some of the items our arborists work on are:
Tree removal
Storm damage emergency tree removal
Tree thinning, trimming & pruning
Tree trimming or felling
Land clearing
Low effect crane tree removal
And more!
Like a licensed tree arborist, we can help you determine when to cut down a tree and we have the gear, knowledge and experience to get it done for you. We also keep up with best practices in the industry so you know you are always getting the best.
Please call us so that we can assist you! We do lots of work in Enumclaw and the surrounding area.
Give us a call today.
Tree Doctors Use a Crane to Remove Trees in Enumclaw!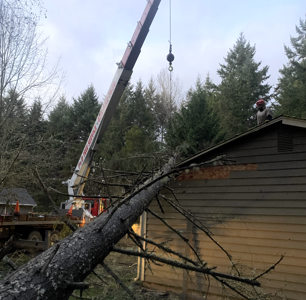 We've got tree doctors who use a crane to remove your trees in the Enumclaw area. We've got a ton of positive reviews from past clients who have benefited from this awesome service.
Wind storm emergency tree removal is a perfect use case for crane tree removal. We can use the crane to remove the tree from its landing and then move it to a safe spot where we can cut it up and remove it.
As tree doctors serving Enumclaw and the adjacent area, we are your authority for crane removal solutions with some of these benefits:
Much less distrubance to the area
Faster job completion
Ability to get to hard to reach areas
Usually have cost saving
And more!
Call us for a helpful tree doctor who has been in business since 1977!
Why Choose Our Tree Specialists?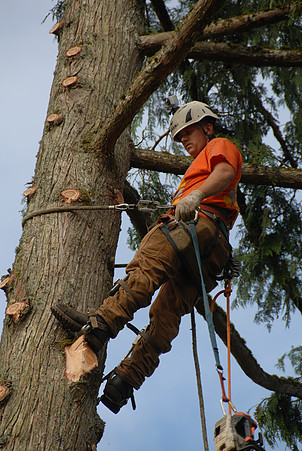 Our tree specialists have knowledge of the trees located in the Enumclaw area and we've got plenty of reviews from our customers.
Past clients have selected us as their tree specialist for the Enumclaw region for these reasons:
Our commitment to keeping our customers happy and safe
Our safety record
Free written quotes
Licensed, bonded and insured
Call us if you need tree removal by experts that are trained and experienced. 425-432-7636