Do You Need A Certified Tree Arborist to Remove a Tree Ellensburg?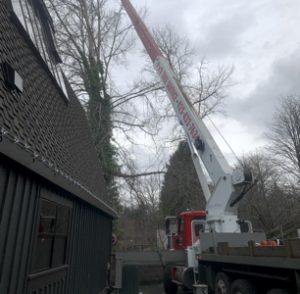 Are you looking for a tree specialist to remove a tree from your yard? Are you wondering if you need to hire a certified tree arborist serving the Ellensburg, WA area? Do you want peace of mind from being attended to by a knowledgeable and dependable tree doctor?
Let P'n'D Logging and Tree Service handle your tree removal job. We are a proven tree specialist with unmatched tree care and maintenance capabilities. Hiring our seasoned tree arborist is a better assurance of seamless services than any certified tree doctor can provide.
Contact us for a tree arborist in the Ellensburg area that will handle your precious trees with due attention and diligence. You cannot go wrong hiring the services of a tree arborist from a company that:  
Has been in business since 1977
Is fully licensed, bonded, and insured
Has invested in highly skilled tree workers
Is known for high-quality, fair-priced tree removal service
Tree Doctors Use a Crane To Remove Trees in Ellensburg!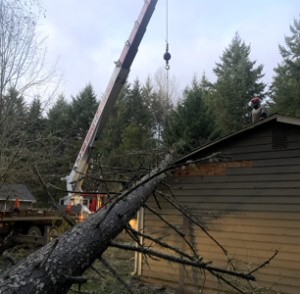 With our long experience as a tree doctor, we believe that crane tree removal is a better alternative to cutting and felling of trees. Come to us for a tree doctor in the Ellensburg area that strives to minimize in complexities of taking down a tree.
Ideally, a tree surgeon should be committed to pressing the environment even while providing the best possible services to the customers. Our tree arborist does precisely that through crane tree removal.
The use of a crane by our tree doctor in Ellensburg properties ensures that trees are removed with:
No trampling of grass, flowerbeds, or plantings
Minimal soil disturbance
No tangling with the overhead cables
Building structures near the tree undamaged
Why Choose Our Tree Specialists?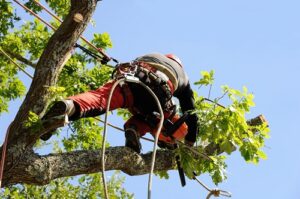 Wish to hire the 'best tree specialist near me' in Ellensburg? Stop browsing the web, and let us be your chosen tree doctor! 
We have worked very hard to establish ourselves as a trusted tree specialist. Our passion for working with trees and a genuine commitment to serving the best interests of the customers are key factors that make us a tree doctor with a difference. Some more features that set us apart as a tree specialist include:   
Cutting-edge tools and technologies
Affordable prices; free written estimates
Priority to safety
24/7 availability
P'n'D Logging and Tree Service is one of the leading sources for a tree specialist in the Ellensburg area. Reach our tree arborist at (425) 432-7636.