Do You Need A Certified Tree Arborist to Remove a Tree in Edgewood?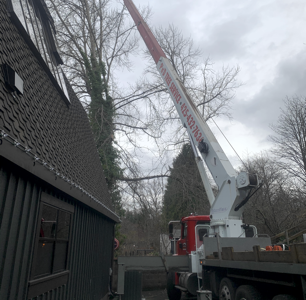 Unless you own a tree that is a danger and you have previously made a choice to have it removed, it is imperative to discuss with a tree arborist or reliable tree doctor to decide if removal is required.
Even though a certified tree arborist is not required, we have experienced tree arborists serving the Edgewood area that is skilled in concluding the best action to take while removing a tree.
Here are some of the hazardous Edgewood area conditions that may require tree removal by one of our tree arborists::
Located too close to a home or other structures
Creating a hazardous utility condition
Severely infected by disease or pests
Dead, weak or dying
Posing a threat or danger to persons or property
Our tree arborists can determine the best and most harmless course of action. Call us set up a time to talk with one of our tree arborists and get a free written estimate.
Tree Doctors Use a Crane to Remove Trees in Edgewood!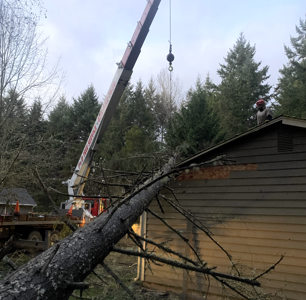 Our tree doctors can help Edgewood residents and commercial and government clients with properly diagnosing any tree issues that they might have. In addition, we've got the right equipment to get the job done safely and on time, many times using one of our cranes for accurate tree removal.
If you are one of many people who have been tirelessly searching online for "the best tree doctor near me" in Edgewood, then you should call our office now and get set up for a free written estimate.
As licensed, insured, and bonded we will give you a free estimate and we think you'll find our price competitive and our tree doctor service top-notch. Many clients love the following benefits:
Reduced labor time compared with traditional methods
Lower costs than the use of other methods
Safe tree removal to a work zone
Unharmed landscaping
Contact us via phone or our website today.
Why Choose Our Tree Specialists?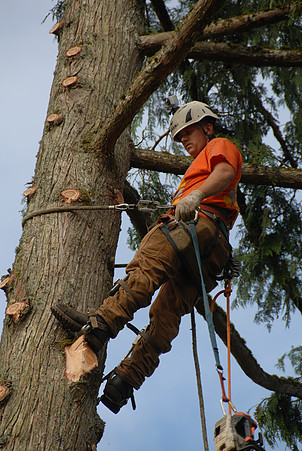 A tree specialist is someone who has experience working with trees or shrubs and can accurately treat, diagnose, or help prevent tree problems or disease.
We have been helping Edgewood residents, governments, and commercial clients since 1977 with our tree removal services. Our tree specialists have racked up tons of positive reviews for their work over the years. Take a look at some of them and you will see.
Some of the important reasons that past customers have called one of our tree specialists are their:
Knowledge of various aspects of tree surgery
Effective tree pruning and tree trimming
Tree diagnoses and treatment recommendations
General care and maintenance of trees
If you have been searching for an "expert tree specialist near me" on Google, simply call us today and request a written estimate! 425-432-7636