Do You Need A Certified Tree Arborist to Remove a Tree Easton?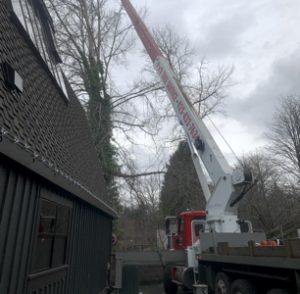 A tree arborist is a professional that can expertly take care of all your tree service needs. Hiring a "certified" tree arborist in Easton, WA, is not vital.
However, hiring a tree arborist with the experience, skills, and knowledge necessary to complete the job to the highest standard is essential. You want a tree arborist that will provide quality work. Ask tree the following questions:
How long have you been in business?
How long have you been in business?
Are you licensed, bonded, and insured?
Which equipment will you use?
What services do you provide?
P'n'D Logging and Tree Service have been a premier tree arborist serving since 1977. We are fully licensed, insured, and bonded. As a full-service tree arborist serving Easton, we offer a complete range of tree services with one goal in mind – making the customer happy. Using cutting-edge equipment and technologies, our tree doctors deliver quality work.
Tree Doctors Use a Crane To Remove Trees in Easton!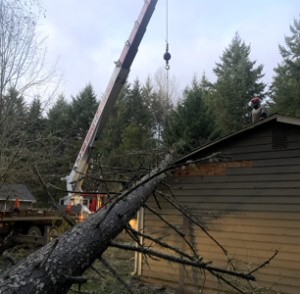 Are you asking yourself, "where can I find the best tree doctor near me?" Your search ends here with us. We are expert tree doctors helping Easton residents and businesses remove any tree. As one of the leading tree doctors, we pride ourselves on using cranes to remove trees.
Compared to traditional tree removal methods, our use of cranes makes tree removal:
Safer
Affordable
Least disruptive
Efficient
For any more information about our tree doctor services, please contact us and tell us what your requirements are. We will respond as quickly as possible.
Why Choose Our Tree Specialists?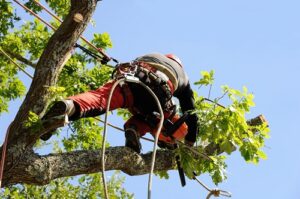 When you hire us as your tree specialists in Easton or its surrounding communities, you can expect custom tree services to match your needs and budget. You can rely on our tree specialists to do the job right the first time, from tree removal, trimming, pruning, stump grinding, and more.
As your tree specialists, we are standing by, ready to provide you with exceptional services. Customer satisfaction is our number one priority. Do you need a tree removal service? We can help you remove trees that are:
Situated close to power lines
Dead, diseased, or decaying
Safety hazard
So, if you are wondering, "who is the best tree specialist near me in Easton?" you are in the right place.
Call P'n'D Logging and Tree Service to hire tree specialists in Easton or surrounding communities. (425) 432-7636