Do You Need A Certified Tree Arborist to Remove a Tree in Des Moines?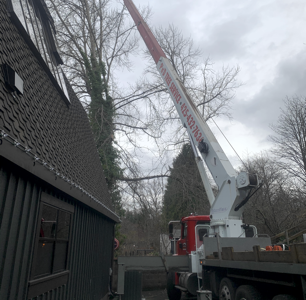 For tree removals in Des Moines, a certified arborist is not required. An aroborist, by definition, is a specialist in the care of trees, including tree surgery, diagnosis and treatment of tree diseases and of course the control of pests that attack trees.
We are tree experts with experience back to 1977, concentrating in a range of household and business tree services following the principles of a certified tree arborist for:
Tree removals
Storm damage emergency tree removal
Tree trimming, pruning & thinning
Tree felling & cutting
Hazardous tree branch removal
Low impact crane tree removals
And more!
We appreciate all perspectives of tree removal harmonious with those of a certified tree arborist, including the best reasons to chop down a tree.
As highly equipped tree specialists, we are constantly refreshing our systems, equipment, tools & know-how for leading tree removal services.
Visit our website today for expert tree removal service by professionals using the safe methods of a tree arborist in Des Moines!
Tree Doctors Use a Crane to Remove Trees in Des Moines!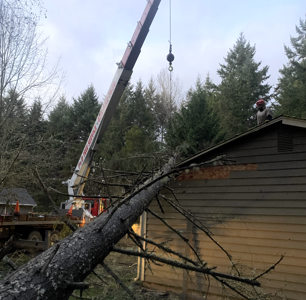 If you have been looking on search engines for the "best tree doctor near me", you have found an expert in Des Moines.
Crane tree removal is great for emergency tree removal or when it's tough to get other equipment in a tight spot. Our truck cranes can lift a tree off of your home or business and then move the tree to a safe spot where it can be cut up and hauled off.
As tree doctors helping Des Moines and the neighboring area, we are your trusted specialist for crane removal services.
Little to no disruption to landscaping
Faster job completion
Our crane works in tight spaces
Cost savings due to time and equipment
And more!
Call or visit our website and start working with a family-owned, locally operated tree doctor who has been in business since 1977.
Why Choose Our Tree Specialists?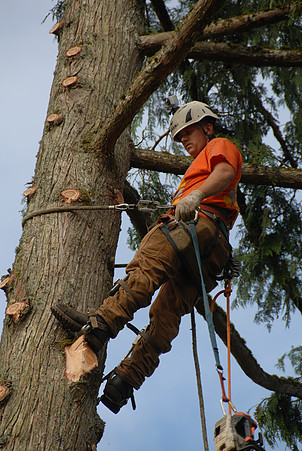 We've been in business since 1977 and have enormous experience as a tree arborist, just like a certified arborist, and we can use this experience and the tools we have to help you.
Here are some of the reasons we think we are the best tree arborists serving the Des Moines area.
Our devotion to helping our clients
Use of industry safe practices at all times
We are fully qualified, knowledgeable and skilled professionals
Free written no-obligation quotations
Licensed, bonded and insured
Best full-service tree surgeon in the PNW
Give us a call today. 425-432-7636