Do You Need A Certified Tree Arborist to Remove a Tree in Crossroads?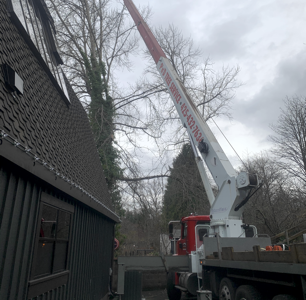 In some situations, for Crossroads residents, it might be clear what you need to do when it comes to trees, however, in many, it might not be so clear. That's where a tree arborist can really help you to make the right decision.
Now, the question of a certified tree arborist or non-certified becomes the question. You might not realize it, but the only difference between the two is that a certified arborist has taken a test to prove their authority (and may pay dues to an association also). From an experience standpoint both a certified arborist and an arborist may be the same or in some cases an arborist might have many more years of experience from a certified one.
When you have trees that you are considering taking down, using a tree arborist can be helpful compared to your friend with a chain saw! Some of the reasons that you might consider a tree arborist are:
Risk to people
Property risk, home, utility poles, etc.
Age symptoms – rot, decay, or split trunk
Insect infestation or disease
Crossroad businesses and residents can contact us today and we will have one of our arborists come out and give you a free quote and advice.
Tree Doctors Use a Crane to Remove Trees in Crossroads!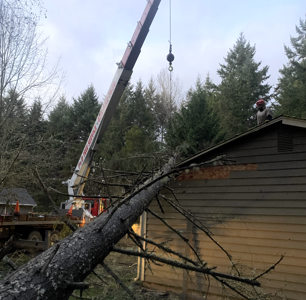 Our tree doctors will be able to properly diagnose tree issues and recommend removal or not. Sometimes, they may use a crane to help make the removal easier, faster, and less likely to damage the surrounding area.
If you have found yourself searching online for "the best tree doctor near me" in Crossroads, you have come to the right place. Our tree doctors have been working with Crossroad clients since 1977.
Our tree doctors will provide a written estimate for free for our tree removal services, including possibly crane tree removal that gives the following benefits:
Reach trees in difficult or tight spaces
Little damage to landscaping or the surrounding area
Can be faster and more time effective
Contact us today for service in the Crossroads area.
Why Choose Our Tree Specialists?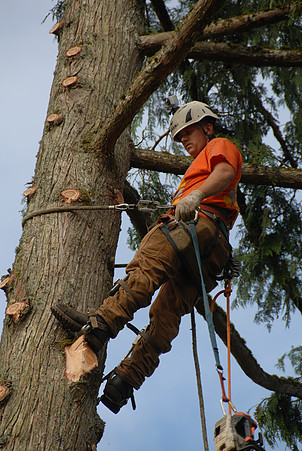 One of the best ways to determine which tree specialists to use (certified or not) is to look at reviews from their past clients. We've got lots of recent reviews and historical ones too that are a testament to the hard and honest work we do for clients. You don't have to just take our word for it, you can visit third-party sites to verify these reviews!
Our company is licensed, bonded, and of course, insured. Our tree specialists have years of experience working with both commercial and residential customers not to mention or work for government offices.
If you have found yourself typing into Google "expert tree specialists near me" then you have found the right company to call. Here are just a few of the services that we offer:
Trimming and pruning
Tree disease diagnosis & treatment
Proactive tree care services
Call us today at 425-432-7636 or go online to contact us to set up a free estimate for a tree specialist to help you.