Do You Need A Certified Tree Arborist to Remove a Tree in Clyde Hill?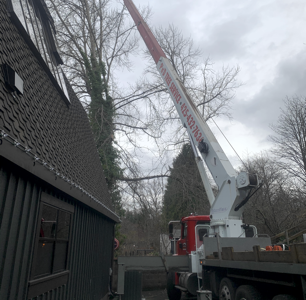 While certain situations for tree removal are obvious, we recommend consulting our tree arborist serving Clyde Hill to determine if removal is actually necessary.
A certified tree arborist having completed a final examination is not needed to remove a tree. Our knowledgeable tree arborist has years of field experience in the proper care of trees and protecting property value investments with professional maintenance.
If you have trees with health issues and are considering tree removal, call for a tree diagnosis by our tree arborist or tree specialist trained in analyzing hazardous conditions that may call for removal, such as:
Old age symptoms – rot, decay, split trunk
Insect or disease infestation
Unacceptable risk to persons or the public
Endangerment to a home, nearby structure or utilities
In instances where treatment is inadequate to save a tree, our tree arborist or tree doctor can determine the best course of action for a safe tree removal. Call today to schedule a consultation with our experienced tree arborist to determine if tree removal service is your only course of action.
Tree Doctors Use a Crane to Remove Trees in Clyde Hill!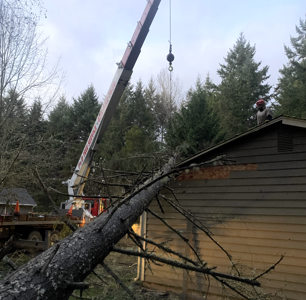 Our on-staff tree doctors are on call to help in the assessment of tree conditions, to administer proper tree care, and to work with our tree removal experts in determining the best course of action for safe tree removals.
If you are searching for the "best tree doctor near me" to assess the health condition of one or more trees, call us today! We have years of experience since 1977 specializing in expert tree services including tree doctors serving Clyde Hill that are passionate about proper tree care and recommending tree removals as needed.
We can provide a free written estimate offering competitive tree doctor prices for services that may include low impact crane tree removals:
From difficult to reach or tight spaces
With no damage to landscapes
Providing favorable time and cost efficiency
Call today for tree services from the best in the Pacific Northwest! One call does it all!
Why Choose Our Tree Specialists?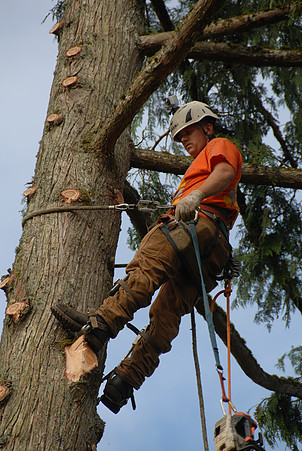 Leave your tree care services in the hands of our tree specialists serving Clyde Hill to add significant value and beauty to your property!
As a licensed, bonded and insured tree service company, we employ tree specialists experienced in working with residential and commercial property owners, as well as municipalities, offering custom services to preserve the health and beauty of trees, shrubs and bushes.
You can end your search for an "expert tree specialist near me" with one call to our office to learn how we maintain the health and safe management of trees with:
Professional tree trimming and pruning
Tree disease and infestation diagnoses & treatment
Proactive tree health care services
Call P and D Logging and Tree Service for professional tree specialists serving Clyde Hill with the highest level of dedication and commitment to tree service. 425-432-7636