Do You Need A Certified Tree Arborist to Remove a Tree in Browns Point?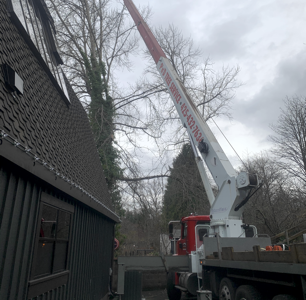 Unless you have a tree that poses a danger and you have already made a decision to have it removed, it is important to consult with a tree arborist or reputable tree doctor to determine if removal is necessary.
While a certified tree arborist is not essential, we have an experienced tree arborist serving Browns Point skilled in determining the best course of action to take when removing a tree.
While our tree specialist considers tree removal a last resort, a few hazardous conditions that require removal include a tree that is:
Severely infected by disease or pests
Dead, weak or dying
Posing a threat or danger to persons or property
Located too close to a home or other structures
Creating a hazardous utilities condition
In the event that tree removal is recommended, our tree arborist can help determine the best and safest course of action to take. Call us today for a knowledgeable tree arborist and our trained professionals for safe tree removal service!
Tree Doctors Use a Crane to Remove Trees in Browns Point!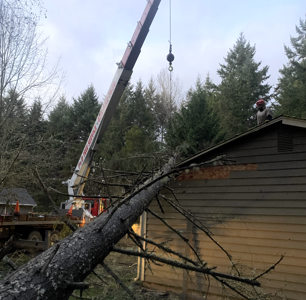 We have an expert on-staff tree doctor serving Browns Point trained in proper tree care, knowledgeable in accurately diagnosing tree problems, and skilled in working with our tree removal professionals equipped for safe crane removal of trees.
If you are seeking the "best tree doctor near me", call our office today for professionals with a reputation as the best low impact tree removal experts in the Northwest!
We are licensed, bonded and insured, and always provide free written estimates with competitive tree doctor prices for safe crane tree removal services that include benefits such as:
Safe tree removal to a work zone
Unharmed landscaping
Reduced labor time compared with traditional methods
Lower costs than use of other methods
Call today to request professional tree doctor assistance and a professional crew trained in safe crane removal tree services!
Why Choose Our Tree Specialists?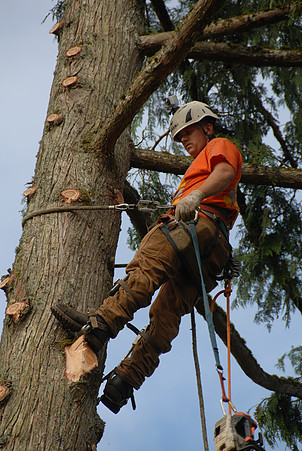 What is a tree specialist? By definition, they are specialists in the cultivation and care of trees and shrubs, including tree surgery, the diagnosis, treatment, and prevention of tree diseases, and the control of pests.
Our tree specialists serving Browns Point are experienced in tree care services, working with residential and commercial property owners, and municipalities to help preserve healthy trees and provide economic benefits during their lifetime.
If you are searching for an "expert tree specialist near me", one call to our office does it all! These are a few important reasons to choose our tree specialist serving Browns Point to help maintain healthy and beautiful trees:
Knowledge of various aspects of tree surgery
Effective tree pruning and tree trimming
Tree diagnoses and treatment recommendations
General care and maintenance of trees
Call P and D Logging and Tree Service today to request a free written estimate for maintaining your trees! 425-432-7636