Do You Need A Certified Tree Arborist to Remove a Tree in Auburn?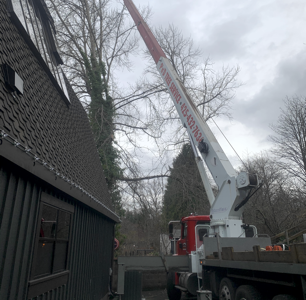 When it comes to tree removal, whether hazardous or nuisance, having a certified tree arborist in Auburn is not required.
We are tree specialists with experience since 1977, specializing in a broad range of residential and commercial tree services following the criteria of a certified tree arborist for:
Tree removals
Emergency tree removal response for storm damage
Tree trimming, pruning and thinning
Tree felling and cutting
View clearing
Hazardous branch removal
Crane tree removals
We understand all aspects of tree removal consistent with those of a certified tree arborist, including the right reasons to cut down a tree.
As highly trained tree specialists, we are continually updating our techniques, equipment, tools and know-how for conducting tree removal services.
Call our office today for professional and proper tree removal service by specialists utilizing the safe practices of a tree arborist in Auburn!
Tree Doctors Use a Crane to Remove Trees in Auburn!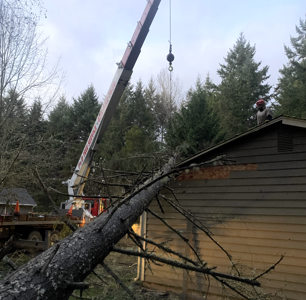 If you are searching for the "best tree doctor near me", one call to our office does it all!
When you require emergency tree removal as a result of storm or wind damage, we are the tree doctors to call for safe removal. We have a low impact crane truck that can safely lift a tree from your home or difficult-to-reach areas, and maneuver the tree through the air into a safe drop zone.
As tree doctors serving Auburn and the surrounding area, we are your trusted source for crane removal services with:
Virtually no disruption to landscaping
Job completion in a fraction of the time compared to other methods
An ability to position our crane in close quarters
Cost savings for our customers
We are tree doctors serving Auburn with the expertise and equipment to safely remove trees and protect your property from damages at affordable prices!
Call today for a locally owned, operated and experienced tree doctor since 1977!
Why Choose Our Tree Specialists?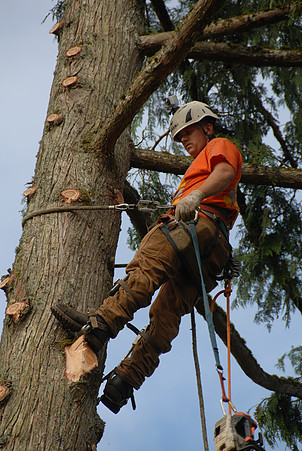 As locally owned and operated tree specialists serving Auburn, we are passionate about saving trees
However, much like a certified tree arborist, as tree specialists we can help decide when a tree needs to be removed.
These are a few reasons to choose our tree specialists serving Auburn:
Our commitment to keeping our clients safe and satisfied
Use of industry safe practices at all times
We are fully qualified, knowledgeable and skilled professionals
Free written no-obligation quotations
Licensed, bonded and insured
Best full-service tree surgeon in the PNW
Call P and D Logging and Tree Service for tree removal service by trained, experienced and insured professionals. 425-432-7636