STUMP REMOVAL IN UNIVERSITY PLACE – FAST & SAFE FOR THE ENVIRONMENT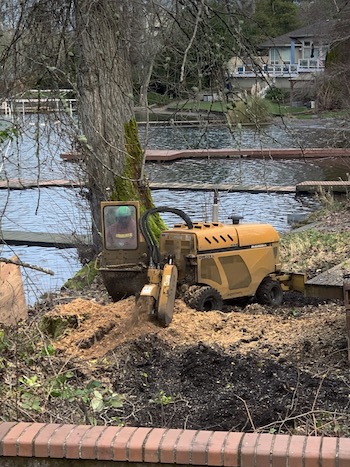 How to get rid of tree stumps quickly? Call P'n'D Logging and Tree Service! Our stump removal services in the University Place community have help homeowners, business owners, and municipal property owners deal with unwanted stumps. Our tree stump removal process is not only fast, but our methods are environmentally friendly.
You have probably found do-it-yourself ways to remove a stump on your University property. Unfortunately, the results may leave you unsatisfied. They may work partially, take an unreasonable amount of time, leach chemicals into the surrounding vegetation, or not even work at all.
If you want an efficient and effective tree stump removal for your home or University Place business, call in the experts!
Complimentary written estimates
Competitive rates on stump grinding services
Chemical-free tree stump removal
Discounted rates if combined with tree removal
Licensed, bonded, and insured
Family owned and operated
If you would like more information about removing a stump or you have questions about any of our other tree care service, you can reach us at 425-569-0900.
TREE STUMP REMOVAL FOR UNIVERSITY PLACE HOME & BUSINESS PROPERTY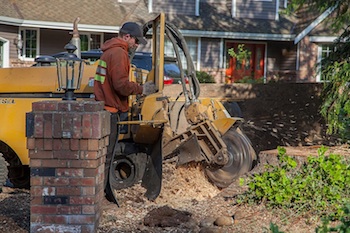 A tree stump removal can benefit you in more ways than just getting rid of an ugly stump. It also removes a potential tripping hazard that can cause injuries to your family & friends, as well as employees or customers.
Removing the tree stump will not only prevent future injuries, but it will also reduce the liability risk of someone getting hurt on your home or business property. Our stump grinding service is the quickest, easiest, and most effective way to remove the stump for good! We can:
Safely perform a stump removal job
Make mowing, yard work, and yard maintenance easier
Restore the safety to your University Place property
As a family owned and operated tree care company, we have served property owners throughout the area since 1977. If you want to get rid of that nasty looking stump, call us!
WHY CALL US FOR STUMP GRINDING SERVICE IN UNIVERSITY PLACE?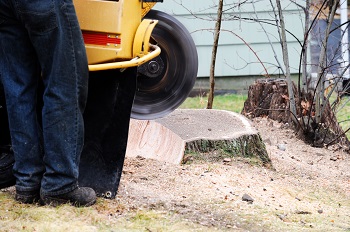 There are a few other reasons why a stump grinding service is a good idea. While you may not be overly concerned about the appearance, or it's in an unused area on your University Place property, you may not realize that a forgotten tree stump is the perfect environment for unwanted pests.
These insects can spread to surrounding trees and eventually make their way into your home, office, or retail building. Our stump grinding services can decrease the possibilities of dealing with:
Wood-boring insects
Termites
Carpenter Ants
Ants
Beetles
Furthermore, a living tree stump can and typically does, continue to sprout from the top of the stump or produces new trees anywhere around the base. Our stump grinding service will grind the stump and roots into chips, and the residual will be below grade.
If you live or work in the University Place area and want to enhance your landscaping, avoid insect infestations, reduce liability risks, and minimize injury concerns, you can schedule a stump grinding service with P'n'D Logging and Tree Service. 425-569-0900