STUMP REMOVAL IN SUMNER – FAST & SAFE FOR THE ENVIRONMENT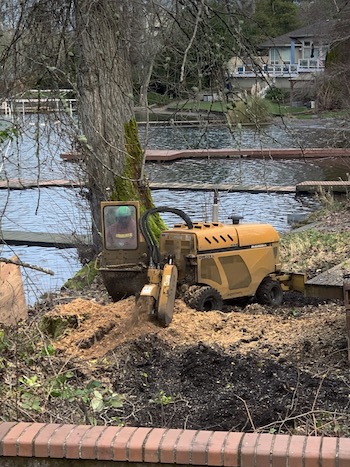 If you have had a tree cut down or professionally removed, are you tired of looking at the unsightly and troublesome stump in your yard or Sumner business property? Instead of wondering how to get rid of tree stumps quickly, just call P'n'D Logging and Tree Service!
Our tree stump removal process is not only quick, but it is also environmentally friendly! Many of the do-it-yourself methods take forever, use harsh chemicals that can leach into the surrounding vegetation, or simply do not work.
Sumner home, business, and municipal property owners who are looking for a fast and safe tree stump removal service, we are the ones to call. We provide:
Free stump removal estimates
Affordable and competitive service rates
Chemical-free root and stump grinding
Discounts when combined with a tree removal
Since 1977, we have provided tree care services throughout the Sumner area. For questions about our stump removal process or one of the other services we offer, just give us a call. 425-569-0900
TREE STUMP REMOVAL FOR SUMNER HOME & BUSINESS PROPERTY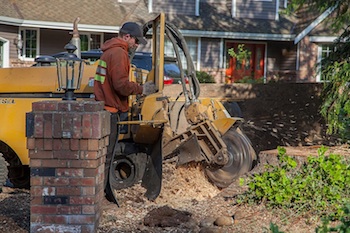 Having a tree stump removed does more than take care of an eyesore in your landscaping. It will also eliminate a tripping hazard that can be dangerous for your children, friends, and family. The same is true for Sumner business owners that need to make sure their employees, customers, and vendors are safe.
A professional tree stump removal will help alleviate tripping injuries and subsequent liability issues for the homeowner or business owner. Give us a call today so we can:
Completely remove the left-over tree stump
Make it easier for lawn mowing or yard maintenance
Restore the safety to your Sumner property
The next time you are wondering how to remove a large tree stump, call the experts at P'n'D for a stump grinding service. 425-569-0900
WHY CALL US FOR STUMP GRINDING SERVICE IN SUMNER?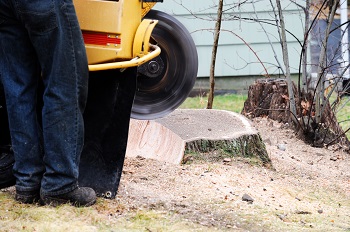 Are you thinking a stump grinding service is not necessary? Even if its appearance doesn't matter or it is situated in an isolated location, a tree stump removal may be more important than you might think.
A forgotten tree stump poses two additional problems that Sumner property owners may want to avoid. The first one is when the stump is still alive; it can, and probably will sprout new growth. The second one is BUGS! A dead stump (and sometimes a living one too) is the ideal breeding ground for a variety of insects, including:
Termites
Ants and carpenter ants
Wood-boring insects
Beetles
Our stump grinding machine utilizes a high-speed disk that has teeth that can grind the roots and stump into very small chips, and the remainder of the stump will below grade.
Sumner property owners can say goodbye to landscaping eyesores, injury and liability concerns, and bug hotels by choosing P'n'D for a stump grinding service today! 425-569-0900