STUMP REMOVAL IN STEILACOOM – FAST & SAFE FOR THE ENVIRONMENT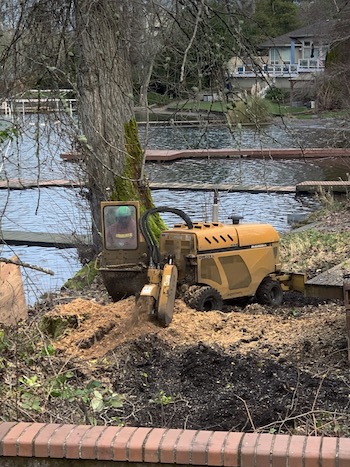 Have you been searching for information on how to remove a large tree stump on your Steilacoom property? While you can find several stump removal products or DIY methods to get rid of the stump, the results are usually much less than promised.
Instead of using harsh chemicals that can affect surrounding vegetation, Steilacoom homeowners, business owners, and municipal property owners can call in the pros at P'n'D Logging and Tree Service! We know how to get rid of tree stumps quickly, and our tree stump removal methods are not harmful to the environment.
We've been providing stump removal services in your community since 1977. We offer:
Free, detailed written estimates
Competitive rates for stump grinding services
Chemical-free, effective tree stump removal
Discounts in conjunction with tree removal
We have the right equipment, skill, and experience to remove the stump safely so you don't have to worry about harmful chemicals penetrating the soil.
TREE STUMP REMOVAL FOR STEILACOOM HOME & BUSINESS PROPERTY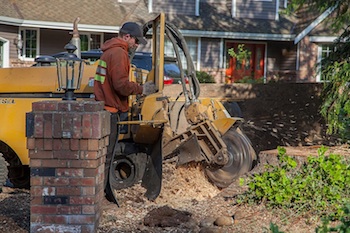 A tree stump removal does more than eliminate the eyesore. Because a forgotten stump creates a tripping hazard on your Steilacoom property, be it home or business property, the chance of injury is higher.
Our stump grinding service can eliminate this hazard, thereby reducing the liability risk for the property owner. Our tree stump removal services are the simplest, fastest, and highly effective way to remove the stump. We will:
Safely remove the stump
Make lawn mowing and yard work easier
Make your Steilacoom property safe
Whether you recently had a tree removed or cut down years ago, now is the time to take care of the left-over stump once and for all! Reach out to us at 425-569-0900.
WHY CALL US FOR STUMP GRINDING SERVICE IN STEILACOOM?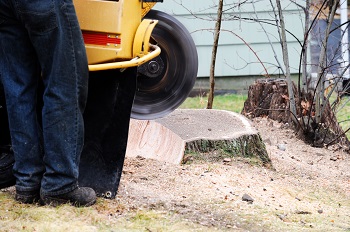 Perhaps you do not care about how it looks, and it is in an area on your Steilacoom property that is unused. What you may not know, however, is that the forgotten stump is the perfect home for a variety of insects.
Insect infestations within a tree stump can expand to nearby trees or plants and can quickly or overtime travel to your home or commercial building. Opting for a stump grinding service can reduce future problems caused by:
Wood-boring insects
Beetles
Termites
Ants
Our stump grinding service utilizes a machine that grinds up both the roots and the stump itself into small wood chips. The rest of the stump is below grade. If you are living in for working in the Steilacoom area and would like to improve your landscape, avoid unwanted insects, and reduce liability and injury worries, call P'n'D Logging and Tree Service. 425-569-0900.