STUMP REMOVAL IN SPANAWAY – FAST & SAFE FOR THE ENVIRONMENT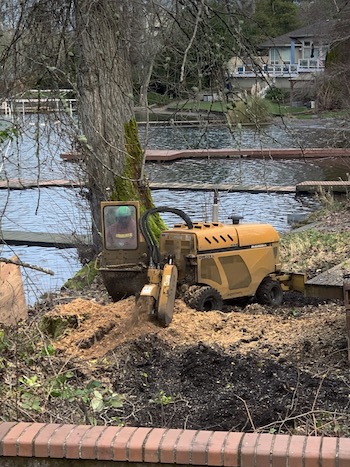 If you need a stump removal specialist in the Spanaway area, you're in the right place! Although a DIY stump removal is possible, it's often more difficult than you might think. Many of the tree stump removal products on the market today involve chemicals, take forever to work, or end up partially working if at all.
Instead of spending your time and energy trying to remove the stump yourself, why not call in the pros who know how to get rid of tree stumps quickly? Not only is our stump removal team fast, but our process is effective and eco-friendly. Our specialized equipment will grind up the stump and roots into small chips that can even be used in other areas of your landscaping. We also make sure the remainder of the stump is well below grade.
You can count on us to provide:
Complimentary stump grinding estimates
Affordable rates
Stump removal without using chemicals
We also offer discounted rates for stump grinding services when performed at the same as a tree removal service.
TREE STUMP REMOVAL FOR SPANAWAY HOME & BUSINESS PROPERTY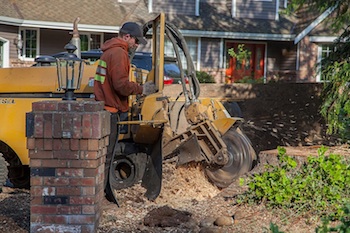 As a family-owned and operated tree service company, we have assisted Spanaway residents with their tree stump removal needs since 1977. All of our tree care services are available to home and business owners, as well as municipal property owners.
A tree stump removal may be totally for aesthetic reasons, but it's important to note that a stump also presents a tripping hazard. If someone gets hurt on your property, the responsibility for the injury can fall on the owner.
Opting for a stump grinding service now can reduce accidents, decrease your liability risk, and get rid of the ugly stump at the same time! Other tree stump removal benefits include:
Removes landscape hindrances
Making it easier to mow
Providing a kid-friendly play area
Call today for a stump grinding service for your residential or commercial property in the greater Spanaway area. 425-569-0900
WHY CALL US FOR STUMP GRINDING SERVICE IN SPANAWAY?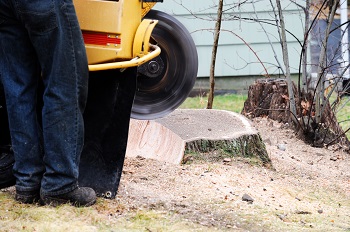 Are you still wondering if a stump grinding service is necessary on your Spanaway property? Maybe the way it looks doesn't keep you up at night and/or it's in an area that doesn't see a lot of traffic. Unfortunately, there's another valid reason why a tree stump removal should be considered.
A decaying stump attracts insects. Not just your everyday insects, but wood-boring insects. These insect infestations can move to other trees, and eventually, they can find their way to your house or office.
Our stump grinding service is an effective way to decrease insect breeding grounds of:
Termites
Carpenter ants
Beetles
Ants
Why wait for more substantial consequences to take place when a stump grinding service now can put your worries to rest. Get a hold of P'n'D Logging and Tree Service today! 425-569-0900