Stump Removal in Snoqualmie – Fast & Safe for the Environment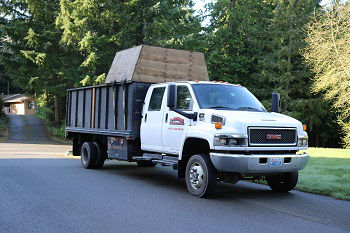 Tree stump removal for Snoqualmie home and business owners can be a troublesome task if you take the do-it-yourself approach. If you try methods that claim to speed up the natural decay time, they will usually involve some form of chemical treatment. This type of stump removal approach can potentially damage your lawn or surrounding landscaping.
P'n'D Logging and Tree Service is a licensed, bonded and insured company that has been serving the Snoqualmie area since 1977. With a highly skilled team and the best equipment, we know how to get rid of tree stumps quickly with no harmful impact on the environment.
For stump grinding services in Snoqualmie, call in the pros!
Free written estimates for tree stump removal
We use safe, non-chemical methods
Our services are affordable and reliable
Give us a call today for tree stump removal. We'll have your stump ground down below grade in no time! 425-569-0900
Tree Stump Removal for Snoqualmie Home & Business Property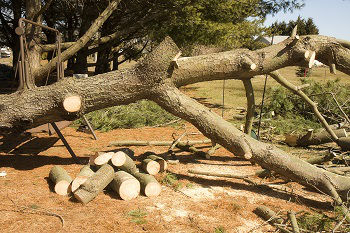 One of the reasons Snoqualmie residents consider tree stump removal is to improve their landscaping. Having a large or even a small stump creates frustration when mowing or an obstacle in the way of your desired landscape design. In addition to these problems, home and business owners should also think out the liability risk.
Professional tree stump removal can eliminate the tripping hazard that is just waiting for accidents to happen! Our stump grinding service uses a machine with a high-speed disk with teeth that quickly and efficiently grind up the stump and roots into small wood chips. Make the choice today to:
Make your Snoqualmie property safe for all
Remove the hassle of mowing and lawn care
Bring the beauty back to your landscaping
Why Call Us for Stump Grinding Service in Snoqualmie?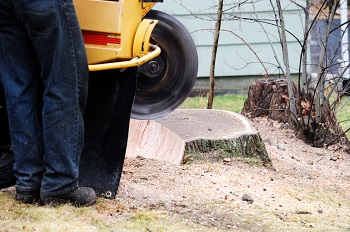 Our stump grinding service offers Snoqualmie residents more than a better looking, easier to maintain and safer yard. It also provides a unique form of pest control that should not be overlooked. A live or decaying stump provides the perfect home and breeding environment for rodents, pests and insects.
Before these unwanted visitors do damage to your lawn and landscaping – or make their way in to home or Snoqualmie business, give us a call! The following is a list of typical pests that may have set up residence in your tree stump:
Mice
Termites & other wood-boring insects
Carpenter ants
Beetles
Stump grinding services will benefit your landscaping, make you property safer, and help stop insect or rodent infestations. We encourage you to call P'n'D Logging and Tree Service today! 425-569-0900