Stump Removal in Peshastin – Fast & Safe for the Environment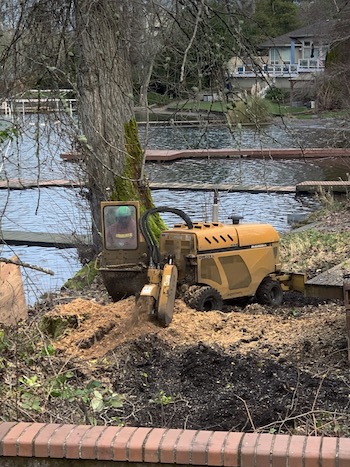 Have you been asking friends and neighbors for recommendations or searching online for a stump removal near me in Peshastin? However you found us – we are happy you did! P'n'D Logging and Tree Service works with residential, commercial, and municipal property owners for all of their tree care needs.
A tree stump removal is not an easy job. It takes skill and the right equipment. Peshastin property owners may have seen a variety of stump removal products for sale online. While these can produce some results (by using harmful chemicals), their effectiveness is very uncertain. A better option is choosing our tree stump removal service because it's fast, effective, and environmentally safe.
Some of the benefits of removing a stump include:
Having more useable space in your landscaping
Easier mowing and edging
Increased curb appeal
Is it time to take care of that ugly stump? Call us! (425) 569-0900
Tree Stump Removal for Peshastin Home & Business Property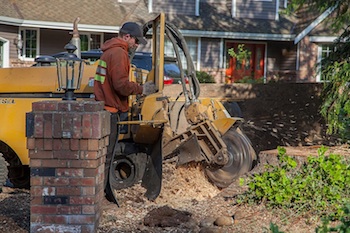 There are other valuable reasons why a tree stump removal service is the best course of action. The unwanted, forgotten stump is a hazardous component of your landscape. The trunk and exposed roots are a tripping hazard. The chance of injury is higher when it is in a frequently used area, such as a backyard or common areas surrounding your Peshastin business.
A tree stump removal is also a proactive measure that will help you guard against insect infestations. When your Peshastin property includes a dead or dying stump, you also have excellent breeding conditions for wood-boring pests. These insects are very capable of doing an immense amount of damage should they find their way to your business building or home.
Carpenter ants
Termites
Beetles
Ants
Other wood-boring insects
Why Call Us for Stump Grinding Service in Peshastin?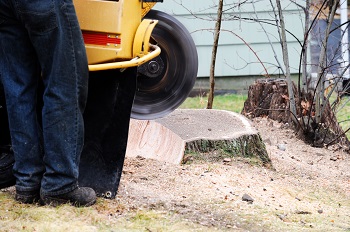 Most property owners in the Peshastin community call us because we know how to remove a large tree stump! We don't use chemicals that can leach into other areas because our stump grinding service doesn't involve chemicals.
Our stump grinding service is the best way to get rid of tree stumps quickly. All that remains of the stump and the roots are small chips, and the remaining trunk is below grade.
If you are considering calling us for a stump grinding service, here are other reasons why you should:
Written estimates are free
Affordable stump grinding rates
Chemical-free and safe methods
Licensed, bonded, insured
Family-owned & operated
40+ years of tree work experience
If it's time to take care of the unsightly stump on your Peshastin property, our stump grinding service can get it done! Call P'n'D Logging and Tree Service today at 425-569-0900.
We are here when you're ready to take care of that forgotten stump. Reach out to P'n'D Logging and Tree Service today. 425-569-0900.