Stump Removal in Monroe – Fast & Safe for the Environment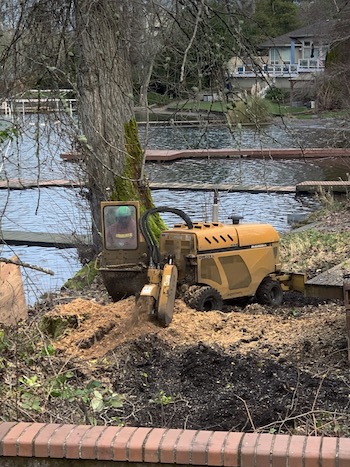 Have you been searching for a stump removal near me in the Monroe area? Are you looking for a professional tree company that knows how to get rid of tree stumps quickly? Well, you have come to the right place! P'n'D Logging and Tree Service offers tree stump removal services to homeowners, business owners, and municipal property owners throughout the Monroe area.
Many of our customers have started with ready-made stump removal products common on the marketplace today. While the do-it-yourself approach seems like a good idea, they have experienced varied results. Because several of the products available contain harsh chemicals, they are not environmentally friendly and can cause damage to the surrounding landscape. Furthermore, most are ineffective or take a long time to produce any results.
Opting for our stump removal service ensures Monroe property owners will receive:
Free written estimates
Competitive stump grinding service rates
Chemical-free methods
Discounts when combined with a tree removal
Have questions? Just call us at 425-569-0900!
Tree Stump Removal for Monroe Home & Business Property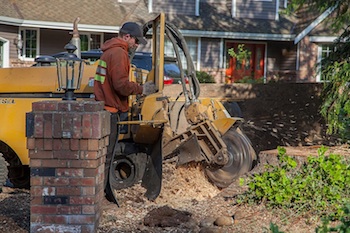 A tree stump removal has many benefits for Monroe property owners. Of course, it can improve the usefulness of your yard and increase the curb appeal of your home or business, but that's just one benefit.
Another benefit is reducing the risk of injury. The remaining stump and above-ground roots are a tripping hazard. This can be more problematic if the stump is in highly used areas like your backyard or common areas around your business.
Choosing a tree stump removal now can lessen possible injuries and decrease liability concerns in the future.
Enhanced home or business curb appeal
Increase area for landscaping
Make lawn mowing and grounds maintenance easier
Remove potential tripping hazards
We know how to remove a large tree stump fast, safely, and with no damaging impact on the environment.
Why Call Us for Stump Grinding Service in Monroe?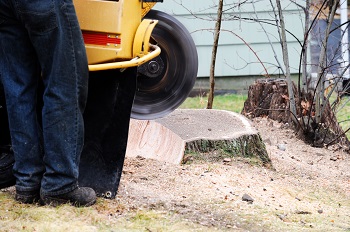 You might be asking yourself if a stump grinding service is necessary if the stump's location is isolated or the look of it is not offending. The answer is yes, and this is why.
Whether you are a business owner, a homeowner, or a municipal property owner in the Monroe community, the last thing you need is to have a bug infestation. When you leave a dead or dying stump in the ground, you are also creating the perfect environment for wood boring insects. These harmful pests over time are capable of making a path to your home or business building.
A stump grinding service is your best defense. We will grind the stump and the roots into small chips, leaving the remaining stump below grade.
Termites
Wood-boring insects
Beetles
Ants and carpenter ants
Call P'n'D Logging and Tree Service for a stump grinding service for your Monroe property today! 425-569-0900