Stump Removal in Kittitas – Fast & Safe for the Environment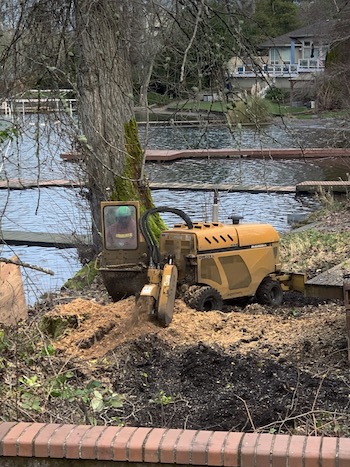 When it comes time for stump removal in the Kittitas area, no one is better suited to handle the job than P'n'D Logging and Tree Service. We have been providing tree services to homeowners, commercial and business owners, as well as municipal facilities for a long time.
Save your time, energy, and the headaches of do-it-yourself products and call in the experts to get the job done right the first time. We not only know how to get rid of tree stumps quickly, but we don't use harmful chemicals to accomplish it. Kittitas property owners who want a tree stump removal service should get in touch with us for a safe, effective, and environmentally safe process.
A tree stump removal does more than remove an eyesore; it also:
Enhances the curb appeal of your property
Removes obstructions that make mowing difficult
Increases available area for landscaping
We are always available to answer questions about our stump removal process in the Kittitas community. 425-569-0900
Tree Stump Removal for Kittitas Home & Business Property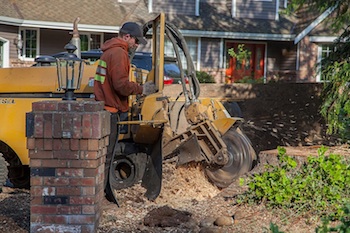 There are other important reasons (other than the appearance) to choose a tree stump removal. The stump and any roots above ground create a hazard; A tripping hazard that can cause injury to family, friends, and guests. The risk of injury and property liability issues are higher when the stump is in a high-traffic area.
A tree stump removal can also be a preventative measure to guard against pest infestations on your Kittitas property. The dead or dying tree stump becomes the perfect breeding environment for wood-boring insects. If they make their way to your home or business, the damage can be overwhelming.
Hiring us for a stump grinding service can greatly reduce the potential of these insects attacking your home or Kittitas business.
Carpenter ants
Termites
Beetles
Ants
Other wood-boring insects
Why Call Us for Stump Grinding Service in Kittitas?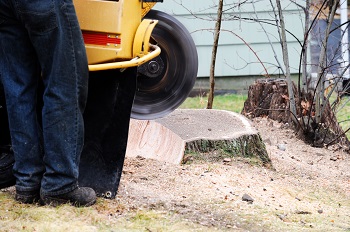 Most homeowners and business owners in the Kittitas area do not know how to remove a large tree stump. We do! You don't have to worry about harmful chemicals leaching into your property because our stump grinding services are chemical-free!
Performed by experienced technicians, our stump grinding service can remove the stump and roots by grinding them up into small wood chips. The remainder of the stump is now below grade, and you can landscape over it.
In addition to our fast and efficient stump grinding service, here are a few more reasons why calling us is a good idea!
Complimentary, written estimates
Competitive stump grinding rates
Chemical-free procedures
Licensed, bonded, insured
Family-owned & operated
40+ years of tree care experience
If it's time to take care of the unsightly stump on your Kittitas property, our stump grinding service can get it done! Call P'n'D Logging and Tree Service today at 425-569-0900.