Stump Removal in Holmes – Fast & Safe for the Environment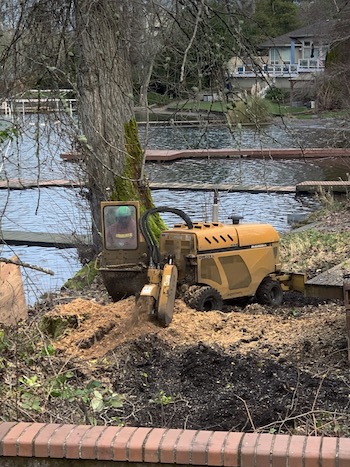 Let P'n'D Logging and Tree Service be your first and last call for tree stump removal from your Holmes, WA property. Ideally, a tree removal job should include uprooting the entire tree and taking out the stump as well. However, property owners leave the tree stump removal to another day in most cases. 
The array of jobs handled by our tree company includes providing stump grinding service to get rid of the part of the trunk left standing after the tree has been removed. We receive calls for tree stump removal service in Holmes properties for several reasons.
Our technicians are usually requested to come in for the removal of a stump that:
Is an eye-sore in a well-manicured yard
Provides a nesting place to ants and other pests
Causes trip-and-fall accidents to hurt playing kids
Sprouts new growth of the tree
Tree Stump Removal for Holmes Home & Business Property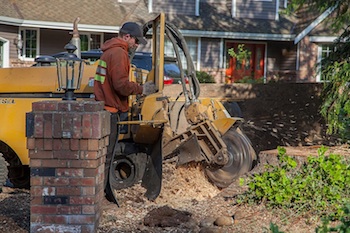 We have the skills, experience, and resources for handling any big or small tree stump removal job in Holmes. Our services are available for residential and commercial properties. The home and business owners who hire us for tree stump removal can rest easy that the job will be carried out:
By well-trained crew
Using cutting-edge equipment
With meticulous attention to detail
Without causing personal injury or property damage
Our technicians are trained and experienced to handle even the most challenging job. They know how to remove a large tree stump and how to get rid of tree stumps quickly.
You will also be glad that we strive to keep the tree stump removal cost to the minimum and charge competitive prices. 
Why Call Us for Stump Grinding Service in Holmes?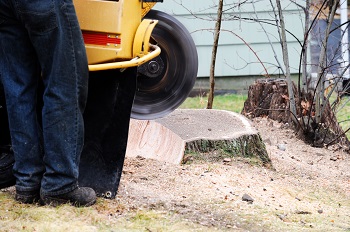 "Which is the right company to hire for stump grinding service near me?" If you are perplexed by this thought, relax! Everyone wants to hire the best stump grinding service in Holmes, but nobody knows how to find the best service provider.
Our stellar reputation, excellent customer reviews, and large clientele proclaim us the right choice for stump grinding service in this region. We prefer stump grinding service over the other methods for removing stumps because it:
Does not harm the soil or landscape
Ensures a relatively quicker job
Provides fine chips for use as landscape mulch
Hire us for quality services at affordable stump grinding rates.
P'n'D Logging and Tree Service is the go-to expert for stump grinding service in Holmes properties. Call (425) 569-0900.