STUMP REMOVAL IN HOBART – FAST & SAFE FOR THE ENVIRONMENT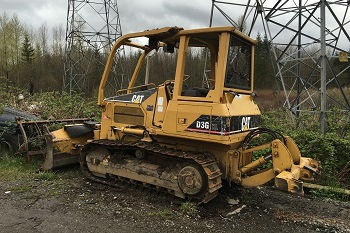 If you are looking to get rid of a stump from your property, you have come to the right place. P'n'D Logging and Tree Service is the foremost source for tree stump removal and stump grinding service in the Hobart, WA area.
Quite often, it happens that the stump is left standing after a tree is cut down and removed from any yard. The tree removal company takes out the stump as well only if it is specifically asked to do so and generally, property owners refrain from doing so to keep the tree removal costs to the minimum.
Actually, tree stump removal from your Hobart property is very important because having a stump in the yard can create a number of problems. There are several benefits to getting rid of the stump, such as:
Improving your curb appeal
Eliminating insect infestation
Avoiding tripping hazards
Enhancing yard space
Avoiding sprouting of a new tree
Hire us for quick and efficient tree stump removal from your Hobart property. We are a family owned and operated company that focuses on customer satisfaction and professional services. Our focus while serving you is to take the stump out of your yard in a very systematic, well-planned and expertly executed process.
Being an ethical and socially responsible company, we ensure that our tree stump removal work is done using a technique that is safe for the environment.
We hope to hear from you soon; give us a call today to schedule tree stump removal services for your Hobart property. 
TREE STUMP REMOVAL FOR HOBART HOME & BUSINESS PROPERTY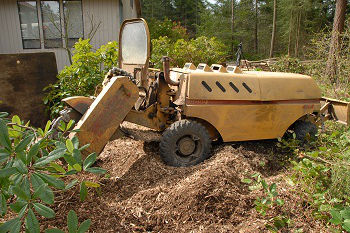 We welcome tree stump removal jobs in Hobart for commercial as well as residential properties. Whether you have an unsightly, obstructive, rotting or otherwise unwanted stump in your yard, do not waste any more time searching around for companies that can get it out and away from your place. Call us right away!
If you are in need of tree stump removal service in the Hobart area, you have probably been doing some research. You might hear or read about the option of DIY tree stump removal. The property owners who go for this typically make use of chemicals which are dangerous to the environment.
In fact, these products do not only have an adverse impact on the soil under and around the stump, but can also cause bodily injuries to the one handling them.
We offer a chemical-free, organic tree stump removal from Hobart properties to ensure that the soil and turf surrounding the stump are not affected. Our company even offers the option of stump grinding service whereby our technicians use grinders to chip away the stump into tiny bits of wood. These can later be used as landscape mulch.
Choosing us for tree stump removal services in the Hobart area is also an assurance of a hassle-free job experience. We are dedicated not just to keeping the environment safe, but also to keeping our customers happy.
We win their approval and lasting trust by offering:
Free written estimates
Affordable prices
Safe, efficient and quick job completion
Give us a call today to speak to a professional who can answer all queries regarding your tree stump removal or stump grinding service.
WHY CALL US FOR STUMP GRINDING SERVICE IN HOBART?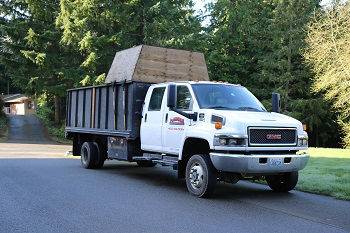 You spare hardly any thought to the tree stub left in your yard long after rest of the tree was cut off. Calling in a professional for stump grinding service in your Hobart property might be the last thing on your mind.
You might think of letting the stump be because it is not hurting anything. Well, think again! Avoiding stump grinding service and leaving a tree stump on your property can create many different safety hazards and inconveniences.
Postponing stump grinding service for your Hobart property can let the stump become a breeding ground for pests that end up spreading in and around the building. Some of these pests include things like:
Ants
Termites
Beetles
And other wood-boring pests
Call us today for stump grinding service in your Hobart property to stay away from such a problem. You need to be proactive and not delay getting the undesirable tree stub ground to little chips until it is too late.
Going with a professional stump grinding service provider like us is a great way to get your yard cleared up of the eyesore and safety hazard. While there may be several companies providing stump grinding service in Hobart, hardly any of them can match the quality that we offer. Our family owned and operated tree company, we have the expertise, experience, resources and sincere commitment to delivering the superior stump grinding service that you want and deserve.
Give P'n'D Logging and Tree Service a call today at (425) 800-0560 for stump grinding service in the Hobart area.